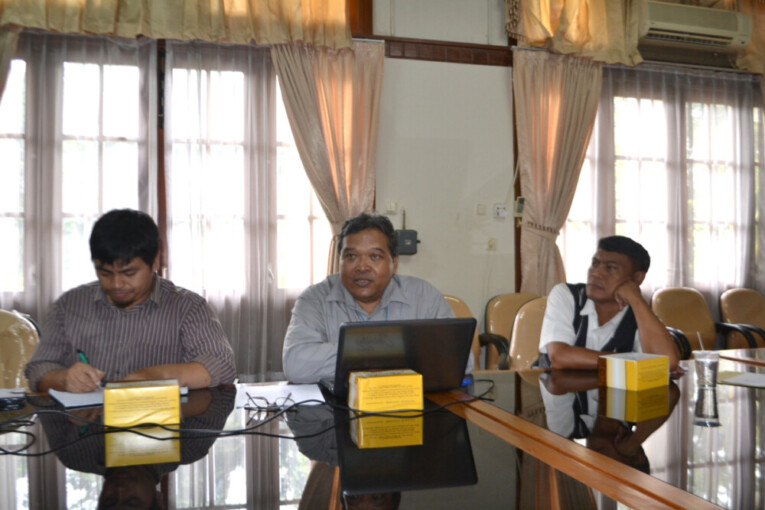 UGM E-Craft team won first prize in The 12th Marketing Insight Seminar and Training (MIST) from February 28 to March 4. In the competition held by Management Student Society Faculty of Economics University of Indonesia, UGM team successfully set aside about 80 teams from other universities in Indonesia.
The UGM E-Craft team consists of three students of the Department of Accounting Faculty of Economics and Business class of 2013. They are Dian Amalia Kahfi, Bella Lailatus Saadah, and Khikmatun Nafi'ah.
Dian said that the papers which they submit make it to the finals and get a chance to be presented in Jakarta. Besides UGM, other teams that made it into the finals are Universitas Pelita Harapan, Prasetiya Mulia Business School, Brawijaya University, Diponegoro University, Universitas Indonesia, Universitas Bakrie, Ganesha University of Education, and the University of Andalas.
"We have promoted the idea of developing an online marketing for businesses in pottery area of Kasongan," she explained, Tuesday (15/3), at UGM.
All three managed to win by submitting a paper entitled Market Place E-Commerce For Small and Medium Business Actors: A Case Study of Kasongan Pottery, Bantul Regency, Yogyakarta. They see that Kasongan has not much market online. By using this system, they can increase their market place and even export.
" While the survey we did with the consumer indicates that they want marketing products online, there are not many employers in Kasongan doing online marketing because they are not technically capable," she explained.
Therefore, they design e-commerce market place to facilitate entrepreneurs in pottery business from Kasongan and consumers. This work has successfully led all them to get the first place in MIST 2016.
"Very pleased and proud to have won the title as the 1st Winner Best Paper in this event. We hope in the future we can give more achievement from various other national competitions," added Bella and Khikma.