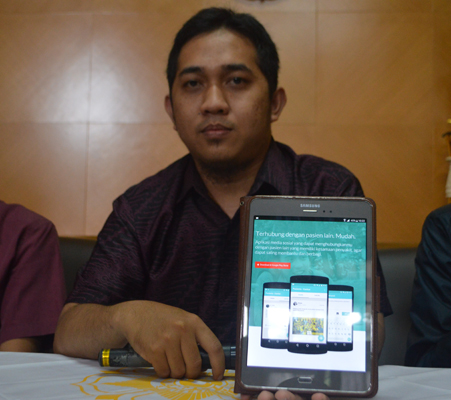 Pasienia application made by UGM students have ranked among Top 33 Mobile Apps 2016 selected by Good News from Indonesia. The app produced during the Innovative Academy UGM ranks high in Google Play Store for health category.
Pasienia is an android-based app that connects patients and their family to share information on the disease they have. It is developed by four UGM students, Fadli Wilihandarwo (Faculty of Medicine), Haidar Ali Ismail (Faculty of Maths and Natural Sciences) and Dimas Ragil Mumpuni as well as Rusmawati Harya Megasari (Faculty of Economics and Business).
CEO of Pasienia, Fadli Wilihandarwo, said pasienia had over 5,200 users with around 1,500 interactions between users.
"We're happy and proud with this, hopefully more people can get help from this app," he said on Wednesday (6/4).
Fadli said now they were developing new features, which is special promotion where users can buy medicines online and have a discounted price up to 20 percent.
They will also release the app in web version and global version. "In May we will produce the pasienia app with international target that we plan to launch soon," he said.
The app ranks fourth in the health category among top free apps in Google Play Store.