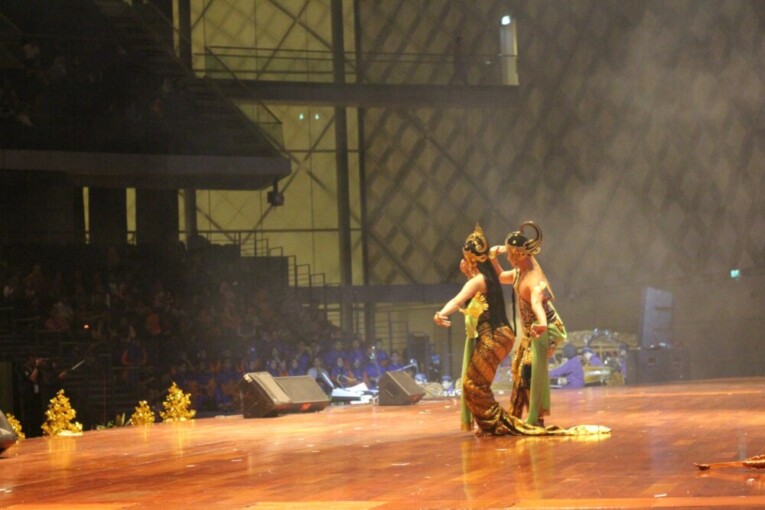 A total of 16 members of the Board of Trustees UGM 2016-2021 period was finally selected. Election of the Board members was held through the Academic Senate Special Plenary Meeting, Thursday (28/4), led by the Secretary of the Board Election Committee, Dr. Sindung Tjahyadi, M. Hum., attended by 62 of the 80 members of the Academic Senate UGM.
According to Sindung, the election was pursuant to Rector Regulation No. 1 Year 2016 about procedures on selecting the members of the Board of Trustees, and Rules regarding the election which were approved by all members of the plenary.
"Of the total 80 members of the Academic Senate who were present, there were 62 votes," Sindung said, Friday (29/4).
He explained that the decision of the Plenary Meeting of the Academic Senate, will be sent to the Minister of Research Technology and Higher Education to get confirmation no later than today. After that, on 28 May there will be inauguration of members of the Board.
"The period of the current members of the Board will expire on 28 May. Inauguration of the new members will be on that day," he explained.
There was a second election for Board members coming from lecturers who do not hold professorships, who are Bambang Suwignyo, S.Pt., MP., Ph.D., and Dr. es. Sc. Tech. Ir. Ahmad Rifai, MT. Finally, Ahmad Rifai has more votes.
According to Sindung, some assignments are waiting to be done by the Board, including the Campus Master Plan (CMP).
The following are members of Board of Trustees UGM period 2016-2021:
Community leaders: Prof. Dr. Pratikno, M.Soc.Sc., Prof. Ainun Na'im, MBA., Ph.D., Dato' Sri Prof. Dr. Tahir, MBA., Ir. M. Basuki Hadimuljono, M.Sc., Ph.D., Prof. Mardiasmo, Akt., MBA., Ph.D., Ir. Agus Priyatno
Alumni: Ir. Budi Karya Sumadi and Wisnuntoro, SE, MM
Professor: Prof. Dr. Ir. Indarto, DEA, Prof. Dr. dr. Hardyanto Soebono, Sp.KK (K)., Prof. Dr. Ir. Zaenal Bachruddin, M.Sc.
Lecturer Non-Professor:(Dr. Arie Sujito, S. Sos., M.Si., Subejo, SP., M.Sc., Ph.D., Dr.es.sc.tech. Ir. Ahmad Rifai, MT
Students: Muhsin Al Anas