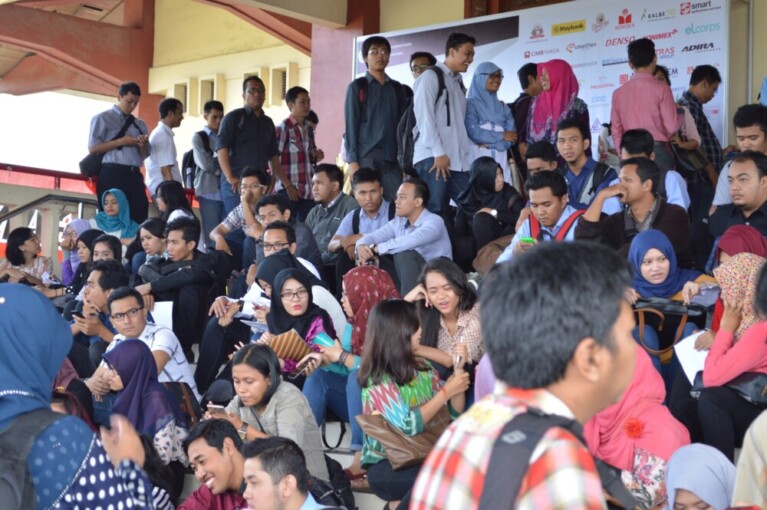 Universitas Gadjah Mada, Universitas Andalas, as well as the province of West Sumatera have a cooperation in education, research and community service in disaster risk reduction and other disciplines in West Sumatera.
This is part of a series of the StIRRRD (Strengthening Indonesian Resilience: Reducing Risk from Disaster) cooperation between UGM and GNS-Science, supported by New Zealand MFAT. The StIRRRD that lasts from 2014-2019 will run in four provinces, West Sumatera, Central Sulawesi, Bengkulu, and West Nusa Tenggara. The government directs the programme through the National Disaster Mitigation Agency, Rural and Transmigration Ministry, National Development Planning Agency, and Home Affairs Ministry.
Rector of UGM, Prof. Dwikorita Karnawati, said disaster reduction efforts had been conducted by UGM, UNAND, and West Sumatera local government after the earthquake that occured in the province back in 2009. UGM and UNAND also work together in student community service programme in Padang Pariaman regency.
"In this cooperation UGM puts forth the socio-enterpreneur spirit in terms of education and research in order to apply science and technology for the development of the state," said Dwikorita after signing the MoU on 29 April 2016 in Jakarta.
Rector of Universitas Andalas, Prof. Tafdil Husni, reaffirmed UNAND's support for long termed cooperation in disaster reduction. They will continue to strengthen the thematic-student community service on disaster mitigation area.
West Sumatera Governor, Prof. Irwan Prayitno, in his remarks said that the synergy between UGM-UNAND-West Sumatera is very important to minimise disaster risks in the province as the region is prone to a number of disasters, including volcanic eruption, earthquake, landslide, flooding, tsunami, etc. This joint effort can better control disaster risks there.