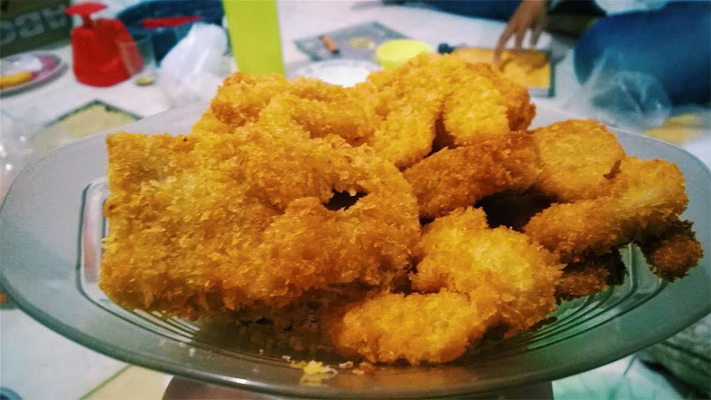 Ganyong (arrowroot) is one kind of local food plants that grow abundantly in some parts of Indonesia. Unfortunately, this plant has not been explored by the community. In fact, this plant has high nutritional value and rich in fiber.
In the hands of five students of Faculty of Animal Sciences, arrowroot is transformed into tasty snacks. The students managed to create a variant of new foods from raw tubers. They are Muhammad Fauzan Abdurrohman, Dita Aviana Dewi, Sanaul Laily, Ayuditha Aninda Putri, and Wisesa Pramudita Putra. They transformed the arrowroot into tasty nuggets which are rich in nutrients.
"We use arrowroot flour as a substitute for the usual nugget filler," he said, Thursday (26/5), at the Faculty of Animal Science.
Dita said that arrowroot is rich in fiber and has a high carbohydrate content that is suitable for nugget filler replacement. "Arrowroot has more carbohydrate than wheat flour. In addition, it contains calcium and phosphorus," she explained.
To make this nugget, they use raw materials obtained from the village of Terbah in Gunung Kidul regency which is the source of the plants.
The five students apparently did not stop their creativity at making nuggets. They turned the nuggets into Javanese alphabet. The goal is to reintroduce the Javanese culture that is increasingly forgotten.
"Through arrowroot nugget in the form of Javanese alphabet or NAGA Bejo, we expect to make new media to introduce the Javanese alphabet in a more interesting form," she said.
Javanese alphabet arrowroot nugget is created as an alternative for healthy processed products that utilize local food. This product also serves as a medium of learning and the introduction to Javanese society.