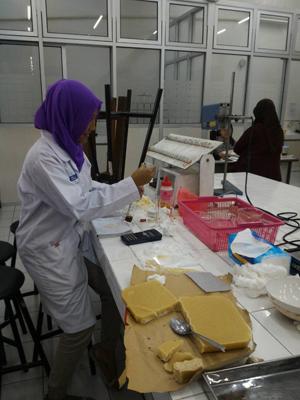 Consevatism, whether unconditional or conditional, has an important role for investors. The association characteristic that is substituting between the two does not hamper the role of both to investors.
Such was said by Hendrik Gamaliel, SE., M.Si., Ak., CA, in the BRI Auditorium BRI, Faculty of Economics and Business UGM on Friday (3/6). The Economics and Business lecturer from Universitas Sam Ratulangi in Manado said when sitting for his doctoral promotion in Economics.
According to Hendrik, investors make conservatism as a tool to monitor management behaviour. This action obviously limits management intentions and ability to present financial reports excessively.
"The relations between the role of conservatism and the low level of equity capital cost of a company can only be explained from the view of agency theory," he said.
Defending his dissertation titled Association between Accounting Conservatism and Equity Capital Cost: Research Comprehensive Analysis, Hendrik Gamaliel concluded that conservatism is negatively associated with equity capital cost. It is observable there that implications of use of model in different conservatism measurements may result in non-similar of test results that lead to difference and opposition.
"Unconditional conservatism has a negative assocation with conditional conservatism. The role of both conservatisms is substituting," said Hendrik Gamaliel.