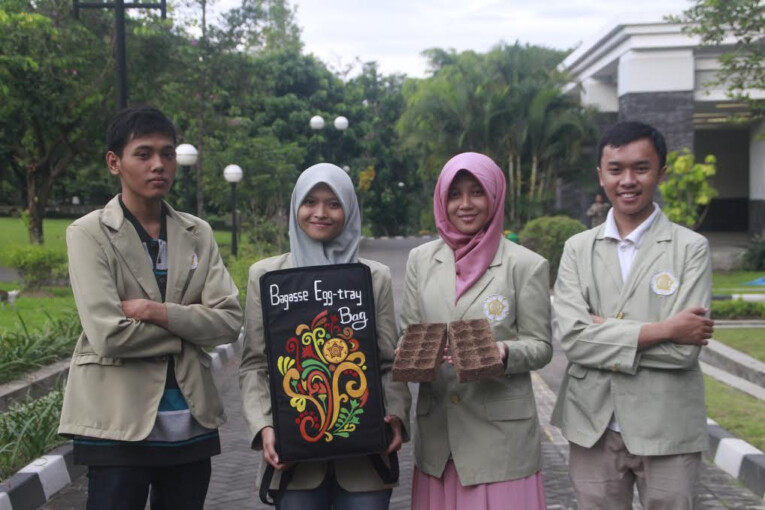 Rip current in Parangtritis beach has claimed many casualties. Parangtritis Search and Rescue team data in 2016 mentioned that the number of cases of sea accidents in Parangtritis from 1991 to mid-March 2016 reached 607cases, 238 of which resulted in the victim's death or disappearance due to ocean current.
Rip current which drags its victims into the sea with a high current speed is still difficult to be identified, and its location can change within a period of three hours due to changing wind direction.
To resolve this issue, students of Cartography and Remote Sensing, Faculty of Geography UGM, developed the Coastal Monitoring Systems in Multitemporal analysis, or "SIMON TEMPLAR". This system is one of the projects generated through the Student Creativity Program funded by the Ministry of Research, Technology, and Higher Education.
Muchsin Nur Wachid, Anggini Nur Azizah, Deha Agus Umarhadi, and Restu Dwi Cahyo developed this system as a way to identify rip currents by using a camera that was flown by a kite or commonly known as kite aerial photography.
SIMON TEMPLAR identification process begins by flying the kite in areas vulnerable to rip current. Field photographing is then completed by installation of GCP (Ground Control Point) from certain locations as positioning of rip current control point, so that the fatal location points could be determined easily using GPS. GCP point is marked with a white cloth that can be identified from the photos.
Photos that are captured will be processed and combined using software, then uploaded into simontemplar-indonesia.com sites that can be accessed by the public.
"The advantages of SIMON TEMPLAR among others is that it covers a broader range than current system used by Parangtritis Search and Rescue team. It also has higher degree of accuracy, easier access, as well as cheaper procurement and operation costs," Anggini said on Wednesday (15/6).
The use of this system, she said, was not without obstacles. Wind is the main constraint, because the minimum wind speed is often not fulfilled to fly the kite aerial photography. However, this technology can be used and further developed as an innovation in early warning systems in coastal areas.
"Publication of the rip current in Parangtritis is expected to be used as an early warning system for people to be more aware of the existence of the dangerous currents," Muchsin added.