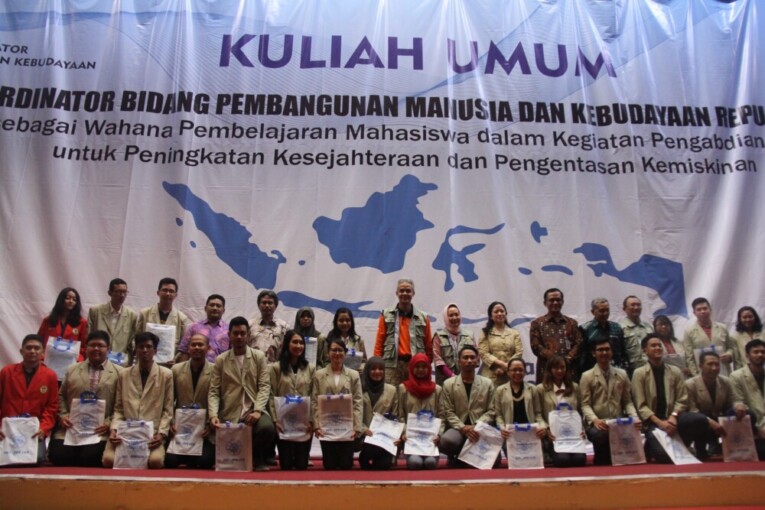 Three Biology students of UGM were identifying the morphogenetic characteristics of horse at the Horse Cavalry Detachment (Denkavkud) of the Indonesian Armed Forces in Bandung, West Java, for the basis of the drafting of Horse Registry Book. It will be used for identification of military horse in terms of sex, colour, breeds, size, and markings. This is important to help improve management system of horse breeding to produce quality cavalry horses.
The Horse Cavalry Detachment is an operational unit under the Cavalry Arms Centre (Pussenkav) of the Kodiklat of the Army that has the duty, especially in protection patrols that are not limited to venue, organising training and managing of military horse and personnel, preparing units of horse cavalry for regional military commands as well as protocols and development of equestrian sports.
The research done by the students – Abdurrahman Rasyid, Vindi Noveriella, and Yuliana Purnamasari – recorded as many as 217 horses are maintained by two military companies, 78 by Kikavkud and 139 by Kikavkud that also has the duty in drafting the Horse Registry Book. "There is a total of 217 horses in the Denkavkud population, consisting of 114 female horses, 86 castrated horses and 17 male horses," said Rasyid in a release sent to journalists on Tuesday (21/6).
He added the colours diversity frequency in Denkavkud horse population are bay (0.44), grey (0.16), seal brown (0.13), chestnut (0.1), sooty (0.08), buckskin (0.07), black (0.02), palomino (0.01) and red dun (0.01). The Denkavkud horses comprise five breeds, Crossbreed, Thoroughbred, Andalussia, dwarfed,and Akhal-teke. Average height of the cavalry operational horses is 147 ± 5.54 cm, body weight 336 ± 38.96 kg. Types of markings on the face consist of stripe, interrupted stripe, blaze, white face, and star. The markings on the legs include, among others, crown, coronet, pastern, half pastern, and white to knee.
According to Rasyid, the morphogenetic research on the cavalry horse was mapping the quality and number of horses in biology science aspect as cavalry. He explained in Indonesia horses for cavalry purposes were popular since the Dutch colonialism. And since 1953 till today, use of horse for cavalry is sustained by the Armed Forces as the first Cavalry Detachment, even the only one in Southeast Asia. "The biology aspect implementation is conducted to improve the quality and number of cavalry horses," he said.
Supervising lecturer, Dr. Budi Setiadi Daryono, M. Agr. Sc., said this research was an experience for the Biology UGM students who were doing practicum in military units. This serves also as a contribution to state defence. There are still many opportunities for biology-military cooperation to be investigated further.
"The cooperation is expected to continue to increase the knowledge of biology science, create and develop research as a contribution from Biology to the military," he said.