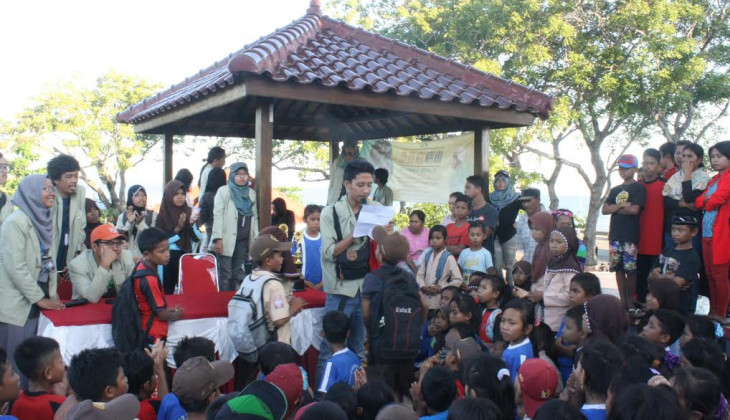 National Children's Day which falls on July 23rd was celebrated by students from various elementary schools in the village of Baruga, Bantaeng, South Sulawesi. Hundreds of students enthusiastically participated in various activities organized by students of Universitas Gadjah Mada as their community service program (KKN-PPM).
Public Relations Officer of the team, Badrul Arifin, said that the event was attended by students from four elementary schools in Baruga, namely Inpres Panoang, Bonto Marannu, Korongbatu and SD Kallamassang. This event was organized to promote the spirit of learning among elementary school students in the village of Baruga.
"This activity is expected not only to encourage the spirit of learning but also create future leaders who could contribute in the nation building," he explained, Monday (25/7).
Explained by Badrul that the National Children's Day commemoration activities were held for two days from July 22 to 23, 2016. A number of activities were held such as coloring contest, verticulture training, quiz competitions, and creative writing competition.
"The children were very enthusiastic to participate in various activities that we held," he said.