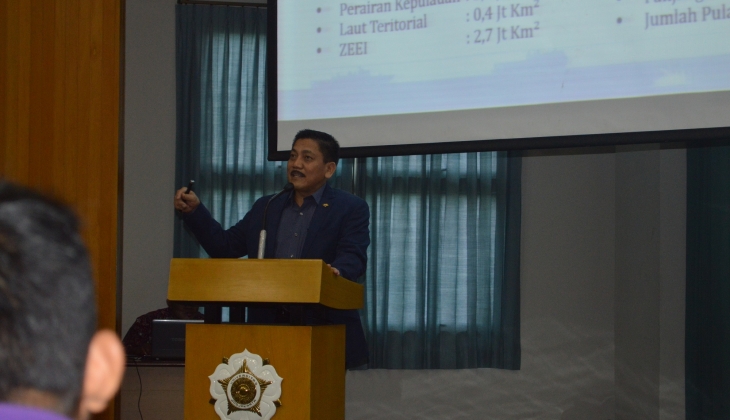 Indonesia is currently facing the maritime border issue with 10 neighbouring countries. "We predict that the maritime border issue has the conflict potential in the future due to different perceptions to maritime borders," said Admiral Dr. Marsetio at UGM Graduate School on Tuesday (17/8).

Speaking in the first lecture to 358 new graduate students, Marsetio admitted the presence of maritime borders issue with countries such as India, Thailand, Malaysia, Philippines, Palau, PNG, Timor Leste, and Australia. Only with Singapore the border issue was finally resolved in 2013.

"We need national resilience as this is a dynamic condition of a country. We have to be able sustain our identity on ideology, politics, defence, economy, and socio-culture. As a big nation we have to have national resilience so as not get separated from each other," he said.
Vice-Director of the School, Prof. Ir. Suryo Purwono, MA.Sc., Ph.D., hoped the lecture would equip the new students with national resilience knowledge from the maritime perspective so that they can more develop the knowledge to succeed the national development.