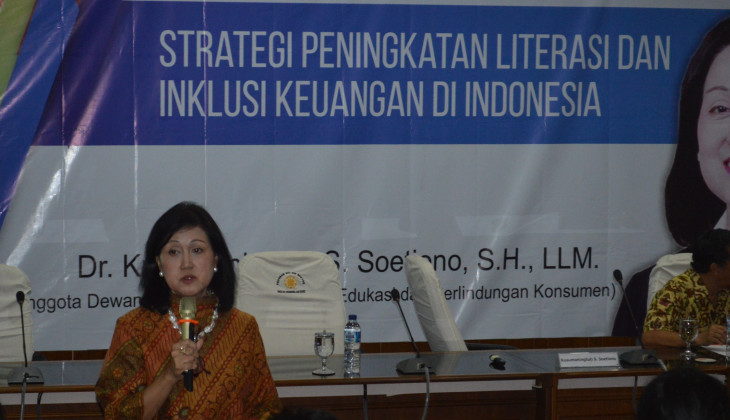 Higher learning needs to develop applied research because many of it have not answered the problem found among society.
This was said by Dean of Faculty of Economics and Business UGM, Prof. Wihana Kirana Jaya, M.Soc.Sc., Ph.D., during the event to establish Research Centre for Financial Literacy and Inclusion (PRLIK), a collaboration between UGM and Financial Services Authority (OJK) at UGM on Thursday (25/8).

According to Wihana, higher learning can use problems affecting the society as research object. Thus, they can give a solution to resolve the matter. Higher learning can also develop applied curriculum where lecturers teach courses based on cases happening among society.
Student community service programme, according to Wihana Kirana, can be adjusted to society's demands so as to be beneficial to the society.

To reach all of these, a triple helix cooperation between higher learning, government and the industry is required, for example in micro-finance to build people prosperity.
"Through such cooperation, higher learning is involved in responding to real demands in that sector," he said.
Commisionary Board member of OJK for Education and Protection of Consumer, Dr. Kusumaningtuti S Soetiono, S.H., LLM., said the PRLIK is set up to do research, dissemination and training in literacy and inclusion in finance for academic community.
Attending the event were lecturers and students of the faculty. It followed with a general