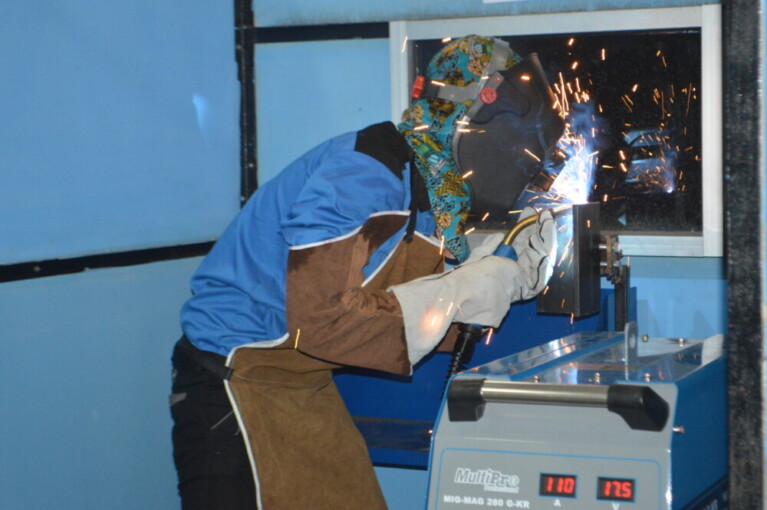 As many as 27 vocational school students from Yogyakarta and Central Java provinces joined Welding Competition UGM 2016 at UGM's Vocational School on Tuesday (30/8) that has the theme Welding Development to Accelerate Indonesia's State Development.
Event chairman, Yusuf Rahmatullah, said alongside the event that the competition run by Mechanical Engineering Association of the School was joined by students from Cilacap, Cepu, Tegal, Pekalongan, Solo, Surakarta, and Yogyakarta.
Secretary of Mechanical Engineering Department, Radian Krisna Putra, S.T., M.Eng., said the competition was to raise the skills and competence of vocational school students in welding in the effort to produce qualified and professional welders.
He mentioned that demands for welders is very high around the world, not a few companies find it difficult to meet the demands. So, "through this event we want to contribute to improving the quality and number of good welders," he said.
Radian said the competition also served as a trial for the students before joining Competence Contest at provincial and national levels to make them prepared. Winners of the UGM competition will earn trophies and cash prize, also the chance to get admitted at UGM without a test.