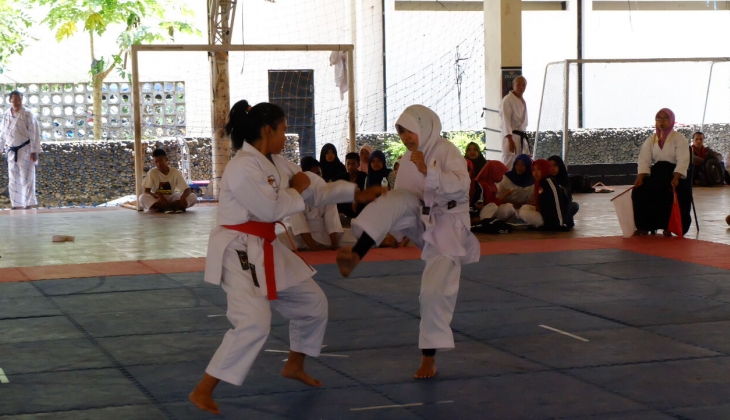 Dojo KONI Kemakmuran Jakarta became the overall champion of the Open Traditional Karate competition for junior and beginners. The Gama Cup 2016 event that is run by UGM Student Karate Unit last from 27-28 August 2016. Dojo Koni Kemakmuran Jakarta brought home 6 gold and 1 silver medals.

Chairman of UGM Karate Unit, Imaniatush Solikhah, said the competition was joined by 77 karateka from 13 dojos in Java and Kalimantan. It had 6 age groups (junior precadet III, junior precadet II, junior precadet I, junior cadet, junior, and beginner) with 10 categories to be competed. UGM sent 12 athletes for 11 categories. Finally, it won 3 gold, 3 silver and 3 bronze medals.

"We were proud to be able to make the competition a success as well as to win 9 medals," said Ima on Wednesday (31/8) in Gelanggang Mahasiswa UGM. Ima hoped in the future competitions the UGM team would become a good host and win more medals.