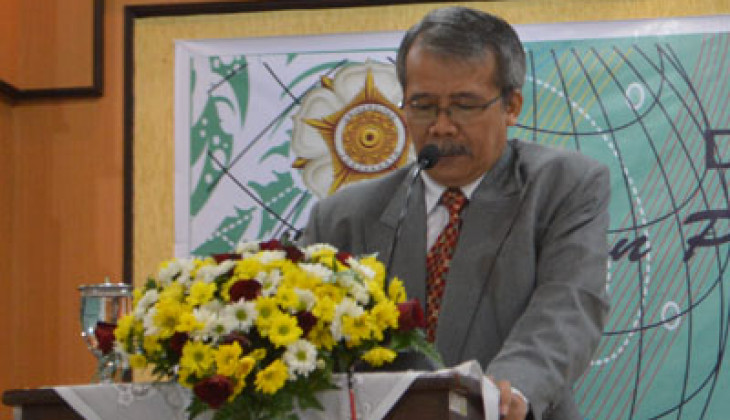 Interest in Faculty of Geography UGM has increased than before. Dean of the Faculty, Prof. Dr. R. Rijanta, M.Sc., said there were 10,000 applicants through SNMPTN, SBMPTN, and UM UGM mechanism while the number of students to be accepted is only 241.
"This year, the competition to get admitted at Faculty of Geography is quite tight with the ratio 1:40," he said in the annual Dean's report to celebrate the 53rd anniversary of the Faculty on Thursday (1/9).
He said the increased interest was because the applications of geography science was more demanded by society, such as aerial photography, sustainable development, and disasters. The disaster incidents that happen in the past few years also influenced universities that have disaster study programme.
Increase not only happens in the amount of interest for admission, but also in research. The total number of research made by Faculty of Geography lecturers in 2016 reached 103 titles, increasing from in 2015 with only 80 titles. Research funding also increased two times. "The number of national and international publication also increased, in 2015 it was 30 titles, in 2016 it was 75," he said.
Meanwhile, quality of lecturers continued to be improved to improve the quality and competence of students. Currently, there are 9 lecturers studying at doctoral level abroad and 4 in the country.
Faculty of Geography UGM is supported by 12 professors, 55 lecturers with doctorate degree, and 19 with master's degree. The number of students is 1,500.