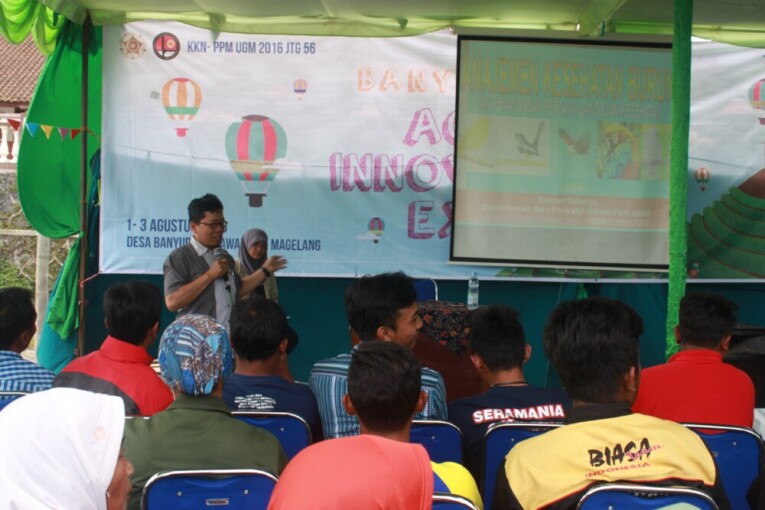 The village of Banyuroto in Magelang regency, Central Java, is known as an agrotourism area that produces vegetables such as tomato, chili, cabbage, garlic, sprout, etc. It has also beautiful sceneries at the foot of Mt. Merbabu.
These all withdrew the attention of the UGM Student Community Service programme with supervising lecturer, Ganies Riza Aristya, S. Si., M. Sc. He said during the student programme in August, they held a series of events to explore the potential of Banyuroto village in an exhibition themed Banyuroto Agro Innovation Expo.
"The exhibition was joined by the local residents who displayed their agricultural products and tourism spots which are not found elsewhere," he said on Monday (5/9).
According to Ganies, the exhibition was an effort to promote the products from Banyuroto, including the potential for camping and Mt. Merbabu climbing. Socialisation is further given by related agencies on tourism, pest and diseases in plants, and product marketing; also conservation of national park, education on medication for birds, as well as co-op formation.
The UGM students further gave a presentation on the Student Community Service and the making of corn snacks. The expo was attended also by officials from local agencies, tour agents, souvenir shops, banks, as well as UGM representatives. They further visited the field to grow local vegetables that is one of UGM students' programmes this time.