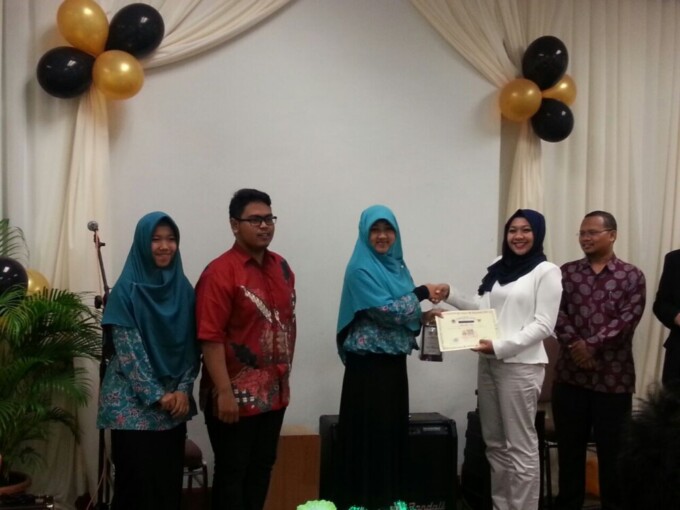 Three Universitas Gadjah Mada (UGM) students have come out the best during the ASEAN Youth Initiatives (AYI) 2016, hosted by Indonesian Students Association in Malaysia at University Technology Malaysia from 3-4 September 2016.
With members Alif Kurniawan (Faculty of Veterinary Medicine), Atikah Iffah Syakirah (Faculty of Medicine), Noviana Nur Sari (Faculty of Biology), and Qurrota A'yun (Faculty of Agriculture), the team beat dozens other teams across ASEAN. The UGM team submitted a paper on the use of fish mucus as hand sanitizer.
Qurrota A'yun said the fish mucus had the potential to be made as hand sanitizer as it contains immunoglobulin compounds that can inhibit positive and negative gram bacteria.
"Immunoglobulin in the fish mucus has the role as antibiotics in fish. It can also be applied to bacteria that affects human," she said on Friday (9/9).
A'yun added the mucus can be used as microbial agent additional material for hand sanitizer because it contains protease enzyme that has strong antibacterial activity. The mucous contains lecithin that is proved to be able to heal wounds.
"The compounds in the fish mucus can give protection against microbial pathogen and parasite," she added.
Potential for further development in the future is plentiful in the mucus to be used as hand sanitisers. The material is abound in Indonesia but not yet optimised.
"The fish mucus can be used as hand sanitizer, an alternative to alcohol which will minimise effects on the hand due to excessive alcohol," she concluded.