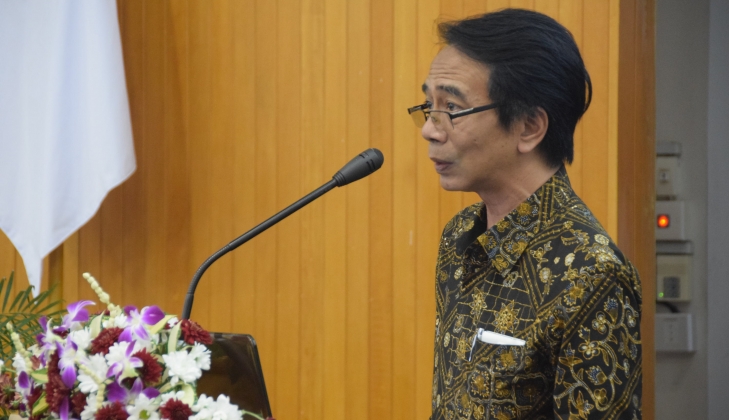 Science and arts are two related disciplines. Science needs to learn from arts so that it can be applied effectively in the world. The arts should also learn from science so that the creative process can reach out to the more basic dimensions of life.
Such was said by Dr. G. R. Lono Lastoro Simatupang, M.A. when delivering his scientific remarks during the celebration of the 33rd anniversary of Graduate School of UGM. Head of the Arts and Performing Arts Studies programme submitted a remarks titled Arts, Science, and Change.
"Arts can never change the world by itself because, in essence, it is a process of mediation that is bound by time and space," he said at the School on Thursday (8/9).


According to Lono Simatupang, presently the world is swept by certain format and type of music, this is because of the fusion between artscape with technoscape and econoscape. Even music practitioners are worried of this phenomenon, thus try to resist music industrialisation in any way.
This signifies that the process of science and technology application to increase human level would not run well without the engagement of artistic dimension as director of human interest. Arts practices that work in and with object that prove to be able to show new dimensions of that object is ideally appreciated in science.
"Science tends to want to achieve a generalisation while arts prioritise more on uniqueness and specialty," he said, adding that arts work case by case through more concrete forms.