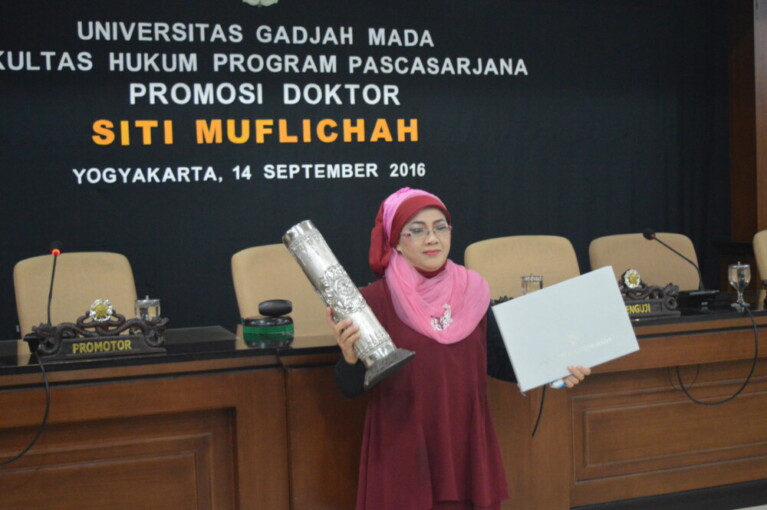 Faculty of Animal Sciences UGM hosts Summer Course Asean Leadership Program (ALP) 2016 from 30 August – 9 September 2016, joined by 36 students from ASEAN leading universities. Students from Thailand, Cambodia, Vietnam, Malaysia, Korea and Indonesia in the ALP did courses, practicum, field trip, presentation and cultural performance, as well as community service.
Vice-Dean for Academic Affairs of the Faculty, Budi Guntoro, S.Pt., M.Sc., Ph.D., said the ALP was a community service programme to give understanding on the significance of having protein from animals. The consumption of this protein in ASEAN is still low. According to Budi Guntoro, Indonesian consumption is 4.19 gram per capita per day, or 5.25 kg of meat, 3.5 kg of eggs, and 5.5 kg of milk/capita/year. The standard set by the FAO, minimally 6 gram/capita/day or meat 10.1 kg, eggs 3.5 kg, and milk 6.4 kg/capita/year.
"The Summer Course Asean Leadership Program 2016 is expected to make participants aware of agricultural problems in ASEAN, particularly now that we have the ASEAN Economic Community," he said on Wednesday(14/9).
Kem Sokvicheaodom, participant from Department of Animal Science, Royal University of Agriculture, Cambodia, was impressed with the activities in the ALP 2016, especially on the community service with the theme nutrion campaign that was done at Salman Al Farisi kindergarten.