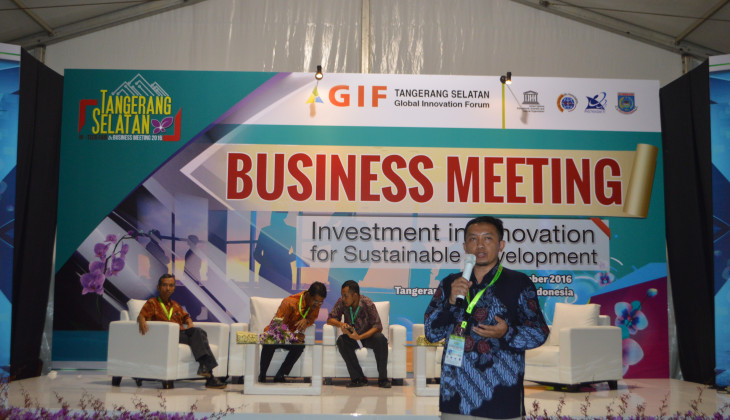 Universitas Gadjah Mada (UGM) has developed Gamatechno Smart City Solution, an integrated application system developed by PT. Gamatechno to support the Smart City programme launched by government.
General Manager for Research and Business Development Group of PT. Gamatechno, Novan Hartadi, said Gamatechno Smart City Solution is an information system and technology to give better services to users. Focus is on 4 main segments, education, governance services, transportation and logistic industry, and life style industry.
"In each segment, applications are offered to capture data of users through mobile phones or websites that can be used by the management directly," he said on Wednesday (21/9) during Business Meeting at the Tangerang Global Innovative Forum (TGIF) in Puspitek compound, Serpong.
In terms of academic solution, integrated information system is used to manage academic administration and management of higher learning institutions. Starting in 2005, this is the first system developed by Gamatechno.
Gamatechno also developed products for government institutions, such as information system for permit integrated management or for basic food prices, application for mobile city directory, information system of complaint management as well as information system of correspondence and government reports.
For life style sector, back-office apps have been developed for companies, front-office apps for clients in entertainment tourism, micro-finance, etc.
"The Gamatechno solution will help realise the formation of Smart City, giving better services to society. This system will make bureaucracy simpler, save time as well as cash and paper," he concluded.