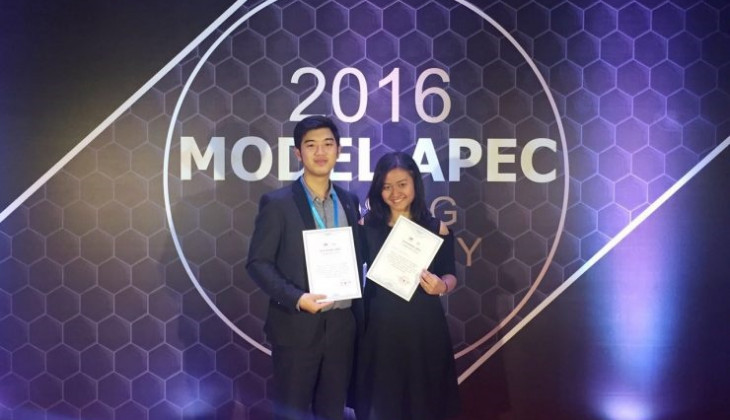 UGM students snatched another award at the international arena. This time, the award was achieved by Angelo Abil Wijaya, a student of International Relations major, Faculty of Social and Political Sciences at the Model APEC Conference (Asia-Pacific Economic Cooperation) 2016 in Beijing, China from August 25 to 28 2016. At the conference he was awarded with the Best Presentation Award.
Angelo said that the conference was attended by hundreds of delegates from 21 APEC countries, such as the United States, Australia, China, Indonesia, Japan, South Korea, the Philippines, Malaysia, Russia, Taiwan, Peru, and New Zealand. The delegations of each country are youths aged 18-28 years.
"In this conference we were actively discussing issues related to the education development and the economy of APEC members," he said on Wednesday (28/9) at UGM.
By following the APEC Model, students would gain plenty of skills, one of which is negotiation and diplomacy skill. In addition, through this event student could enhance their critical thinking skills and public speaking.
"Meeting with other delegations from various different backgrounds is a worthwhile experience. I can learn a lot of the ideas presented during the conference," he said.
Angelo Abil Wijaya, who served as President of UGM Model United Nations Community is one of the delegates representing Indonesia in Model APEC Beijing. Besides Angelo, the Indonesian delegation to the APEC Model 2016 was the students of Universitas Indonesia, Kristi Ardiana.