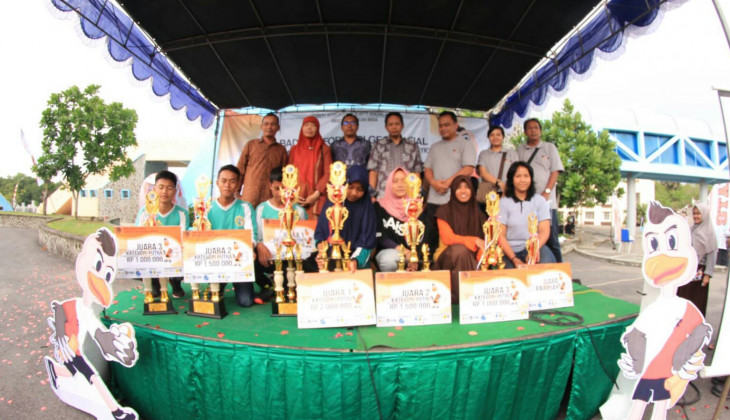 Orinteering is flourishing in many countries, including Indonesia, especially among students. It is for those with an interest in sports; it also relies on intelligence to read maps to get to the specified destination. So, diploma students in Remote Sensing and Geography Information in UGM Vocational School has again hosted Indonesian Student Orienteering Competition (ISOC) from 24-25 September.
"This year sees the fifth ISOC that is run in collaboration with Geospatial Information Agency, the event is called Indonesian Student Orinteering Competition 2016" (BIG ISOC 2016)," said Fadhila Fie Umirin, public relations officer of BIG ISOC 2016, on Thursday (29/9).
The event was opened by UGM Director for Student Affairs, Dr. Senawi, at Faculty of Geography UGM. It was followed with a seminar on road introduction by key persons from the Agency, Maslahatun Nashiha, S.Si, as well as motivation titled "Orienteering go International" by orinteering athletes, Chobra Kumbara Sakti.
Middle Distance Orienteering this year is competed by 92 high school students from across Indonesia, competing for trophies and cash prizes.
The closing ceremony was done at Goa Cemara beach in Bantul regency at the Parangtritis Geomaritime Science Park on 25 September. First winner in female category was SMK Negeri 1 Miri, second SMA Negeri 5 Tangerang Selatan, and third SMA IT Nurhidayah Surakarta. While in male category all awards were won by students from SMK Negeri 1 Miri. In fairplay category the winner was SMA Negeri 3 Denpasar.