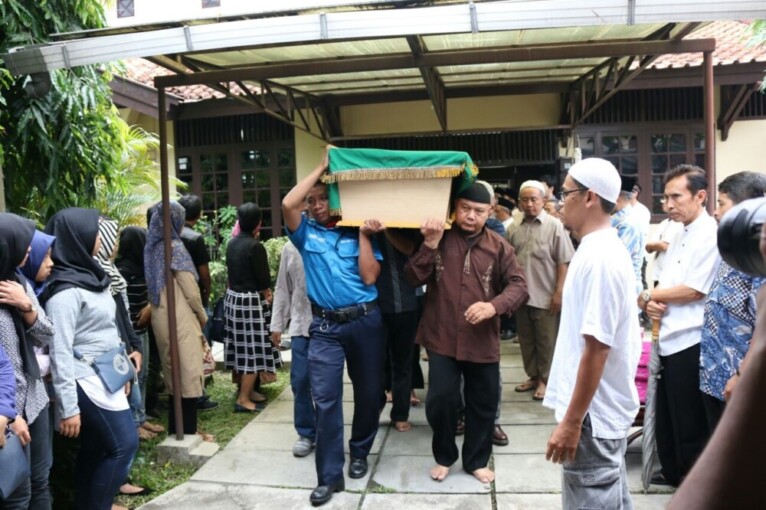 Universitas Gadjah Mada reports the death of two of its students, namely Rika Vionita Kurnia and Rizka Fitri Nugraheni. Both of them died in an accident in the area of Nongkojajar, Pasuruan, East Java, Saturday (5/11). Both are students of the Faculty of Psychology UGM. Along with 6 other students, namely Erga Patragave Ratih, Ni Made Rai Kistyanti, Nurul Fadhila, Wirdatul Anisah, Pramudita Lintang, and Anak Agung Ayu Ratna, they went through a single accident which caused their car to go over a cliff.
Dean of the Faculty of Psychology, Prof. Dr. Fathurrahman said the student of the Faculty of Psychology had to stay in Malang for Practical Work (PKL). According to the man, these students had been in Malang for approximately 1 month. He added that shortly after the incident, the victims who were slightly injured underwent an intensive treatment at the Nongkojajar health center. While the seriously injured were rushed to a hospital in Bangil. In addition, the Faculty of Psychology also set an information center regarding the incident.
On that occasion, on behalf of the Faculty of Psychology UGM, Fathurrahman expressed deepest grief over the accident. He asserted that UGM bear all the costs of body transportation. While those who are still being treated will be given compensation.
Meanwhile, one of the victims, Rizka Fitri Nugraheni, Sunday (6/11) was directly buried in the Pikgondang cemetary, Sawitsari. The body was departed from the funeral home in the Sawitsari Housing F-11, Condongcatur, Sleman. Rizka was the daughter of a lecturer of the Department of Electrical Engineering and Information Technology, Faculty of Engineering UGM, Ir. Lukito Edi Nugroho, M.sc., Ph.D.
In his speech, Dean of the Faculty of Engineering, Prof. Ir. Panut Mulyono, M. Eng., D. Eng., expressed deepest condolences on this tragedy. Rizka was a good and polite student.
"Goodbye. May our prayers accompany the deceased to the presence of Allah," said Panut. (UGM/ adelily)