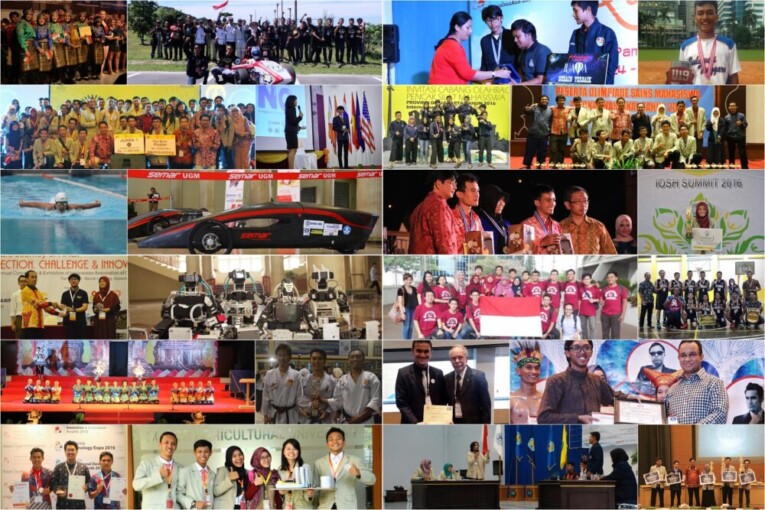 Students of Universitas Gadjah Mada never stop at making achievements. Hundreds of achievements have been made by them at the national and international level competitions.
Head of Student Creativity sub-directorate of UGM, Ahmad Agus Setiawan, S.T., M.Sc., Ph.D., cited as high as 508 achievements were made during 2016, which was a pride to the university.
"This is an extraordinary achievement. This year we proved that UGM students have such good quality," said Ahmad Agus Setiawan on Monday (21/11).
Data from Student Affairs Directorate showed that up to mid-November 2016 there were 379 medals being won in national competitions, 80 medals international competitions and 49 medals regional competitions.
"We are very strong at the national level, and promising at the international level. These data will be very important as a basis for determining strategies and policy for 2017," he said. He added this figure was much higher than that of last year, which was 114, or a 400% increase.
On those achievements, Ahmad Agus highly appreciates all UGM students who made UGM proud. Thanks were also credited to supervising lecturers who have supported all student activities at faculty and study programme levels.
"This is our joint success. Let's improve it for next year," Agus concluded.