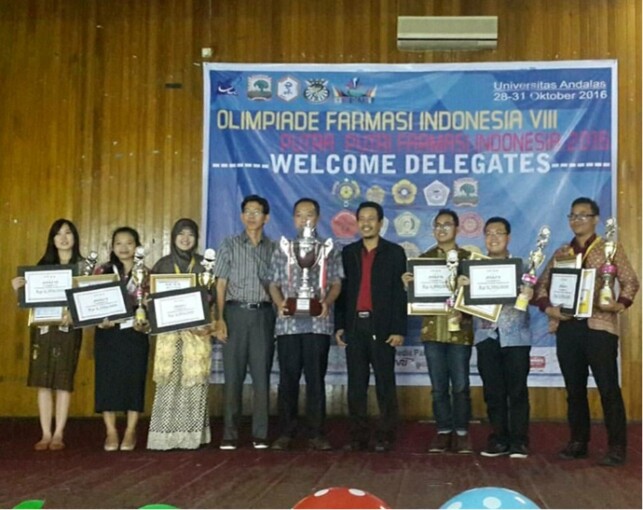 Pharmacy student of UGM, Devie Amalia Utami, won the gold medal for pharmacology at the 8th Indonesian Pharmacy Olympiad (OFI) at Universitas Andalas, Padang, in West Sumatera from 28 – 31 October 2016. As many as 112 participants from 25 universities joined the event.
Devie said OFI was a prestigious competition for all pharmacy students in Indonesia. OFI was run under the coordination of Komite Olimpiade Farmasi Indonesia (KOFI), competing two categories: Science Pharmacy and Pharmacology.
"The competition runs through a tight selection," said Devie on Tuesday (22/11), which are selection, semifinal, and final.
First, the participants were given a total of 100 multiple choices; in the semifinal, they were given 20 true or false statements exercise as well as 2 essays of case study. Five best participants went through to the final.
"In the final, all finalists were tested on their pharmacy skills in 3 stages, namely patient counseling with a case of prescription for asthma, case study, and presentation of international journal," said the Clinical Pharmacy and Community student class of 2013.
Dean of Faculty of Pharmacy UGM, Prof. Agung Endro Nugroho, M.Si., Ph.D., Apt., expressed his pride with this achievement, hoping that there would more more coming from the Faculty at the national and international levels.