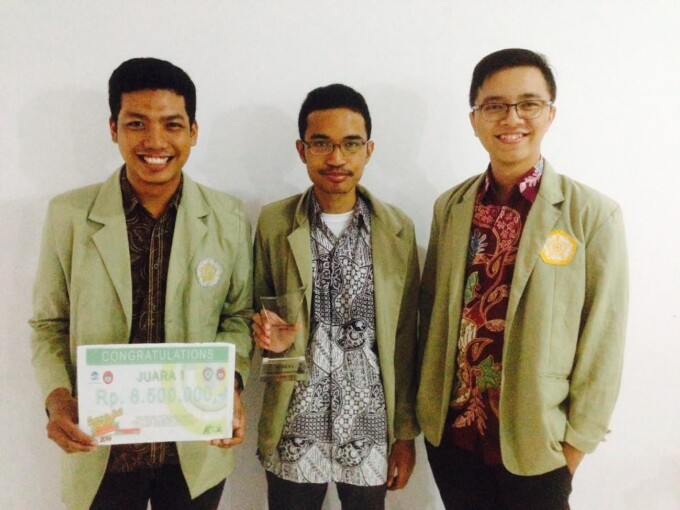 Economics and Business students of Universitas Gadjah Mada (UGM) was the first winner in the Economic Call For Paper National Championship (ECLASHIP) 2016 on 23 October in Jakarta.
The students – Airlangga Surya (Management 2012), Salim Fauzanul (Economics 2013) and Adhitya Kusuma (Ekonomics 2014) – won the award for their scientific paper on Ruralnomy.com applications that is based on information technology to support the development of SMEs and poverty alleviation of rural areas. The application combines three information technology applications, namely crowdfunding, e-commerce, and open source website.
"This application resolve three major problems facing SMEs in the rural areas, which are capital, marketing, and production technology," said Adhitya Kusuma on Wednesday (30/11) at UGM.
Adhitya explained related to the capital, the rural SMEs can access the crowdfunding menu in the E-Ruralnomy.com website. They can later sell and market their products through e-commerce. To increase production capacities, the SMEs can access the open source website in e-ruralnomy.com that contains information on appropriate technologies.
"If the three major issues can be resolved, the prosperity of the SMEs in rural areas can increase, eventually alleviating poverty in those areas," he concluded.