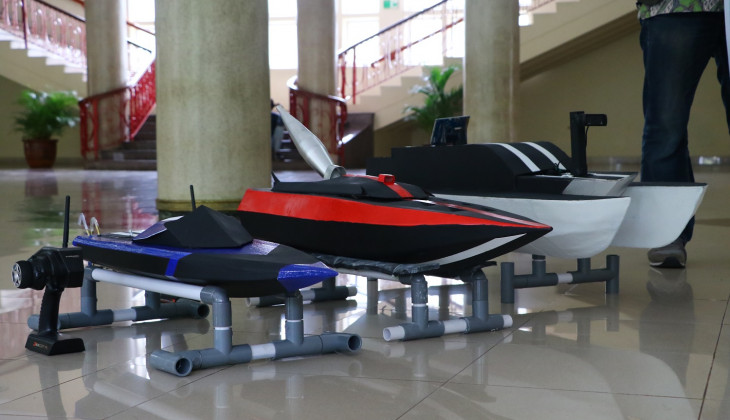 The UGM Roboboat team participated in the National Unmanned Speedboat Competition (KKCTBN) at Politeknik Perkapalan Negeri Surabaya (PPNS), Surabaya, from 28 November – 1 December 2016.
"The UGM Roboboat team sent three ships for three categories of the event, namely fuel engine category with Jayamahe ship, electric remote control category with Gama Navy ship, and autonomous category with Safina One ship," said Levina Ariesta, team chairman, said on Tuesday (29/11).
UGM Director for Student Affairs, Dr. Senawi, M.P., expressed optimism with the capacity of the team to win the KKCTBN 2016 as the team already had good track records.
"We're not doubting the reputation of the Roboboat team as we know that they had produced the Safina ship and now they are collaborating with the Navy. This means that the works and creativity of the UGM students can be the product of pride for Indonesia," he said.
Senawi hoped the Roboboat UGM team would make achievements at the national level as well as do regeneration to sustain the achievements.