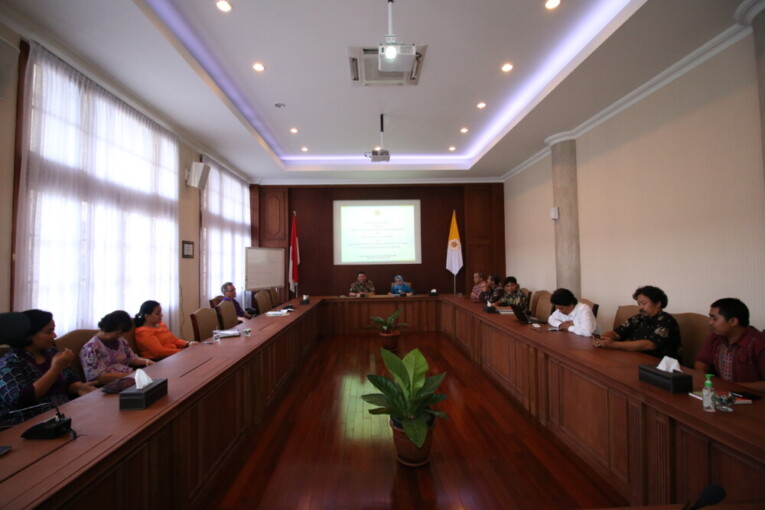 The Peatland Restoration Agency (BRG) has teamed up with Universitas Gadjah Mada's expert team to produce a peatland geospatial map. It will record areas around peatlands with water reservoirs for seven provinces to prevent from fire risks during the drought.
"UGM will also do restoration through uses of peatland hydrology unit," said Rector of UGM, Prof. Ir. Dwikorita Karnawati M.Sc., Ph.D., to reporters after signing an agreement with the BRG on Friday (9/12) at UGM Conference Room.
The Rector said Pulau Padang in Riau province were selected as the model for peatland hydrology unit to prevent fires. "The small island was chosen as a model as most of its areas are peatlands that are getting more vulnerable to fires recently," she said.
The peatland hydrology unit is expected to lay the basis for the guidance of restoration, including strategies to integrate especially local participation for peatland restoration.
Head of BRG, Nazir Foead, mentioned there were 14 millions hectares of peatlands in 17 provinces, but currently the BRG was focusing on adding up to 13 millions ha in 7 provinces," "The President has asked us to focus on seven provinces. Of the 13 millions, less than 6 millions ha are still in good condition," he said.
BRG targets up to year 2020 there will be 2.4 millions being restored. For the short term, peatland restoration is done by using water reservoirs from the surroundings. To do this, the agency awaits geospatial mapping from UGM.
Prof Azwar Maas, UGM team chairman, said the peatland restoration model would use geospatial maps which will determine the thickness of the peat down to the water reservoirs. "The water reservoirs are used to water the underneath down to the peats during the drought so as not to catch fire easily," he said.