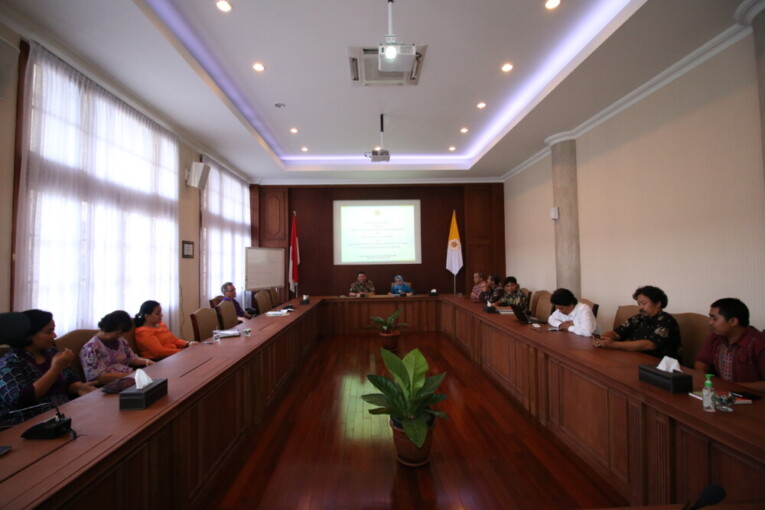 Universitas Gadjah Mada is encouraging its six study programmes to get the ASIIN international accreditation. ASIIN is a renowned accrediting agency for science disciplines which comprises various German universities. The six UGM study programmes are Biology, Computer Sciences, Animal Sciences and Industry, Mathematics, and Environmental Geography and Statistics.
Head of UGM Office of Quality Assurance, Prof. Indra Wijaya Kusuma, said the process would start next year. UGM has invited representatives from ASIIN to socialise the accreditation processes.
"We're socialising the process prior to registering the six study programmes by next year," said Prof. Indra on the sidelines of the workshop on ASIIN accreditation at Eastparc Hotel, Yogyakarta, on Tuesday (13/12).
According to Indra, UGM encouraged the accreditation application to ensure UGM educational quality is acknowledged and in line with the international standard. Currently, UGM aspires to get into world 500 universities by year 2019.
Standardisation acknowledgement from ASIIN will further encourage improvements in each study programme. Things to improve include teaching and learning quality, curriculum quality, teaching materials as well as lecturers ratio.
ASIIN Managing Director, Dr. Iring Wasser, said academic assurance quality for higher learning is an important thing to establish relationships with the industry. "Academic quality is shown by the accreditation that guarantees professional and qualified graduates and acknowledged management and integrity," he said.
He further said ASIIN would send an auditing team to the registered universities to review them. "We would review the university's documents, make visitation and interviews for two days," he said.