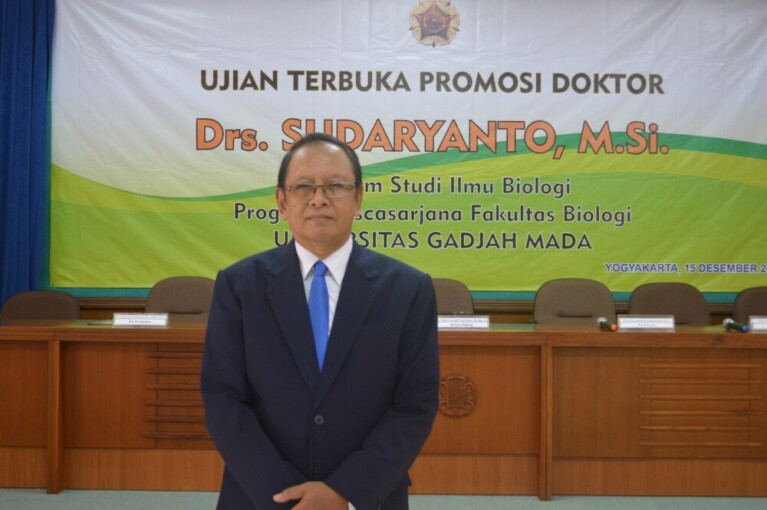 Universitas Gadjah Mada in collaboration with several international institutions hosted The IEEE International Conference on Industrial Engineering and Engineering Management (IEEM) from 4-7 December 2016 in Nusa Dua, Bali. Dr. Budi Hartono, co-organizing chair, said the conference was supported by the IEEE from three countries, Indonesia, Singapore, and Hong Kong. The Mechanical Engineering and Industry lecturer from UGM said IEEM is an international Industrial Engineering conference that is prestigious with a long history.
Lecturers and researchers from Institut Teknologi Bandung, City University of Hong Kong, National University of Singapore, Nanyang Technological University, and Georgia Institute of Technology are engaged in the event that invited speakers, including Prof. James M. Tien, University of Miami, and Prof. Arnoud De Meyer, Rector of Singapore Management University.
Prof. Tien explained his ideas in Systems Engineering that combines product, services and Internet of Things. Prof. De Meyer described his vision on manufacture, innovation ecosystem, and big data.
In the meet-the-editors session during the conference, participants discussed tips and strategies for publication with editors of international journals, such as Prof. Hsiao-Fan Wang (International Journal of Fuzzy Optimization and Decision Making), Prof. Xie Min (IIE Transactions), Prof. Peter Ed Love (IEEE Transactions on Engineering Management), Prof. Tolga BEKTAS (Computers and Operations Research), and Prof. Roel Leus (OR Spectrum).
Participants have been previously selected to be able to join the IEEM. According to Prof. Roger Jiao, International Liaison Chair from Georgia Institute of Technology, there are as many as 1,000 papers being submitted to the conference with only 400 being presented in sessions that are divided into 30 sub-themes.
"The interest from applicants is so high. The selection is very tight through blind peer-review," said Prof. Roger Jiao. The papers will then be published in the IEEE Explore and indexed by Scopus.
Dr. Nurul Indarti, member of committee from UGM, said the IEEM would be highly beneficial to participants to broaden their insight and international networks. The seminar was closed with a Technical Tour programme where participants visited the subak irrigation system that shows the high knowledge and culture of the local people in preserving a complex system.