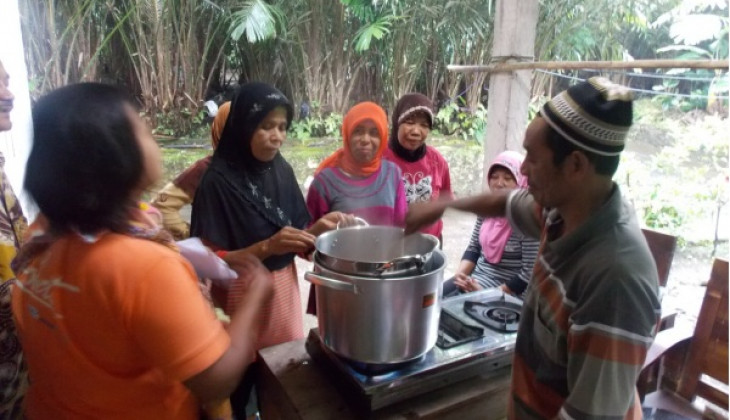 Faculty of Animal Sciences UGM has recently given training on pasteurised milk processing for the residents of Kloposawit hamlet of Turi village in Sleman regency. It is expected to increase the income of the farmers of goat milk diversification processing as well as to prolong the life time of the milk.
"Farmers of Turi, Sleman, have the custom to sell the fresh milk to the cooperatives so the profits stay stagnant," said field supervisor, Dr. Ir. Nurliyani, MS, at Faculty of Animal Sciences UGM, on Friday (6/1).
Nurliyani explained milk processing works better by the right method. Knowing this method will spark the farmer's motivation to know the pasteurised milk processing.
"The motivation of the goat milk farmers will determine the success of pasteurised milk business as a means to increase family income and meet family needs," she said.
Nurliyani said the Bejo farmer group in Turi was a goat milk farmer group having 30 members with 150 goat population that produce up to 30 litres of milk per day.
Despite the stable market for the milk, training is still required to make the milk have more added value.
"Faculty of Animal Sciences UGM do community service projects that included socialisation of joint programme for farmers, milk quality briefing, milk processed products, pasteurised goat milk demos and evaluation of the projects," said Nurliyani.