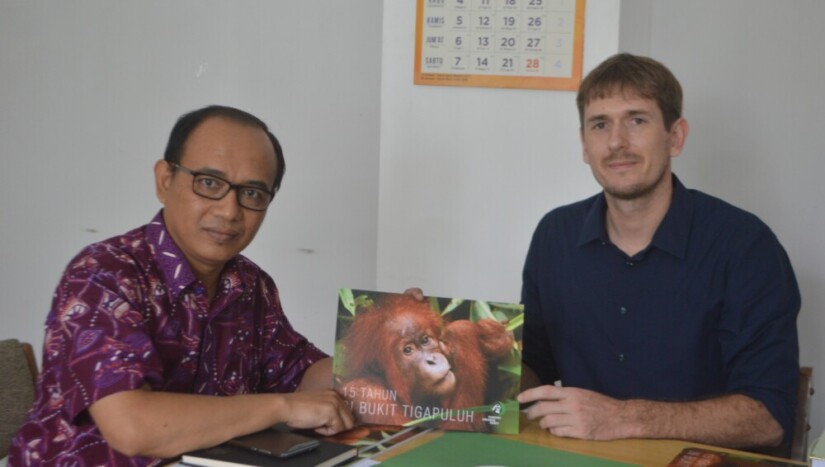 Selection and election of rectors of Universitas Gadjah Mada (UGM) for the term of service between 2017-2022 were open on Monday 16 January. There have been responses from UGM internally and from the public. The selection committee, however, has not received any applications from candidates. Most have asked on the requirement only.
Member of the committee who is also sociologist, Dr. Arie Sujito, said on Monday (23/1) that there have been rumours about candidates who will apply from inside UGM. Text messages were also received asking the selection requirement.
Regulations of the Board of Trustees of UGM No. 3 Year 2016 on Selection and Election Mechanism of Rector of Universitas Gadjah Mada say that when applying, the candidates are required to submit documents, recommendations, and biodata as well as a statement mentioning their commitment to maintain the sustainability of values and identity of the university, also a document on their general policy and programme for the university.
Arie predicted approaching the end of the application, the number of applicants will reach the target. He added the one month period of application was a good opportunity for people with reliable leadership capacity and good intellectual and managerial capacities to be able to lead UGM forward.
"(We're) Optimistic that the target of applicants is attainable, with the one month long application time, which is effective," said Arie.
He hoped during the period of application, campaign, and election, candidates will have debates and discussions on the challenges and agenda of work. He emphasised during the selection and election of rector, there would be ideas and debates of thoughts emerging and the members of senate will be expected to observe and scrutinise them critically and in details.
"The tradition of campus community is obviously different from that of regional elections or others because debate and discussion of substance is more prioritised here. I hope between candidates can assess, even criticise each other elegantly so that the selection and election of UGM rectors is academically held responsibly," he said.
Application will close on 17 February at 16.00 hours at http:// seleksirektor.ugm.ac.id. If until this time, the applicants is or fewer than 3, the chance will be extended by 10 days. After application process, examination and verification of requirement of each applicant will be done from 20 February – 17 March. Applicants that meet administration requirement will be determined and, thus, entitled to next selection process to be held during the Academic Senate plenary meeting.
"The selection committee will facilitate all this process as good as possible, which is transparent, fair, and accountable," Arie concluded.