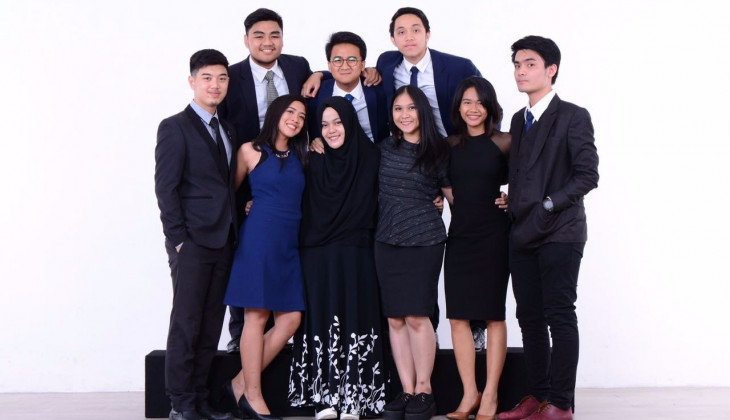 Universitas Gadjah Mada sent nine students to participate in the Harvard National Model United Nations (HNMUN) 2017, hosted by Harvard University and the UN from 16-19 February in Boston, U.S.
HNMUN is a simulation of UN Sessions to train students doing negotiation, lobbying, and diplomacy. Starting in 1955, this is the oldest, largest and most prestigious UN sessions simulation.
There were 3,000 students from 88 countries that joined the event. The UGM students were Amanda Dara Amadea, Chitito Audithio, Muhammad Fakhri Abdurrahman, Wahyuwidi Cinthya, Angelo Abil Wijaya, and Liya Armina Rizqiya (International Relations), M. Rayyan Fahmi and M. Cesare W. Negoro (Management), and Ulfah Aulia (Law).
Fakhri said in the simulation participants are asked to be a diplomat representing a certain country in a UN Council. "The UGM delegation was asked to be the Cambodian representatives in this simulation," said Fakhri on Thursday (9/2) at Faculty of Social and Political Sciences, UGM.
Prior to the HNMUN 2017, the nine students had undergone a tight selection process at the university, competing with hundreds of students. Wahyuwidy Cinthya added that they had prepared and practised for the HNMUN since December 2016 on skills such as public speaking,debate, and negotiation.
"We practise public speaking, expressing views, negotiation and diplomacy," said Cinthya
They also equipped themselves with knowledge on issues relating to Cambodian international diplomacy. "We learned about the domestic and foreign policies of Cambodia as well as the socio-political context," she said.
Representing UGM, Cinthya said she hoped they would be able to do their best and make UGM and Indonesia proud at the world level with their achievements in the HNMUN 2017.