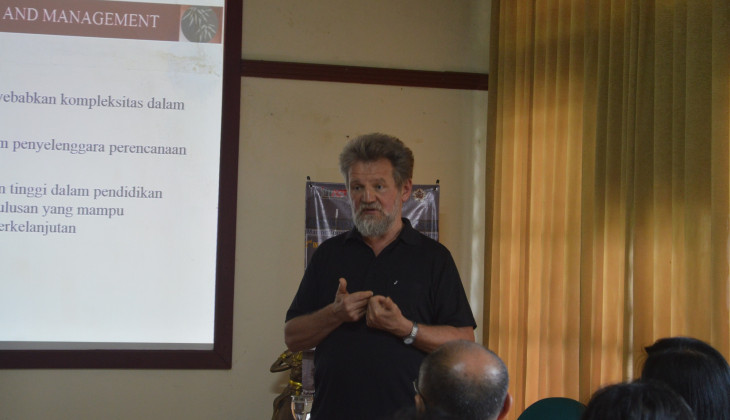 Sustainable tourism planning is the maximum fulfillment of tourist requirement that does not ignore the interest of the destination and the future of the environment. Thus, natural environment and its sustainability needs to be taken care of and protected in order that the biodiversities can sustain.
This was said by Prof. Dr. Helmut F. Weber, Director of Asian Studies and Management/ Sustainable Tourism Planning, Departement of Business, Cultural and Legal Studies, at Konstanz University of Applied Sciences in Germany, in a discussion on sustainable tourism planning at UGM Centre for Tourism Studies on Thursday (24/2).
"Therefore, tourism business players have to smartly create unique products, for example, solar powered electric bike. This is interesting for tourists because a unique product differs it from others," he said.
According to Helmut F. Weber, many examples of failures were found in tourism development due to bad planning. "So, management of tourism destination becomes a long term programme. Tourism world is always changing and looking for something new. So, we have to understand the market and the destination products have to match the market demands," he said.
On tourism competence, said Helmut Weber, the most important thing was what the need and planning are in tourism. This requires one to understand tourism system.
"Tourism sector is a supply and demand issue. It needs to pay attention to buildings that affect tourism. This has to be thought of in the planning," he said.