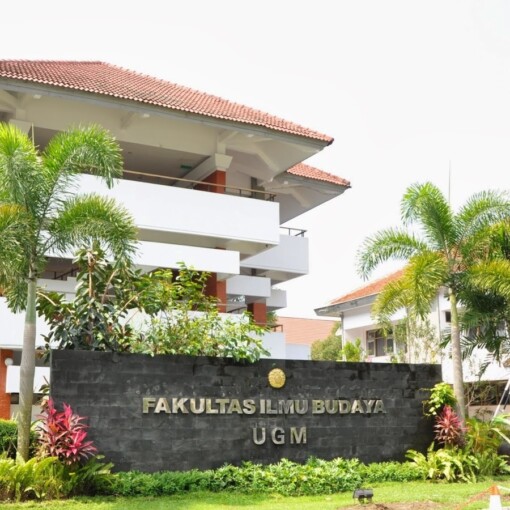 Faculty of Cultural Sciences UGM has targeted to have 10 more lecturers that have doctoral degrees. Dean of the Faculty, Dr. Wening Udasmoro, M.Hum, DEA., said on Friday (3/3) on campus that lecturers having doctoral degree is one institutional target of the Faculty
Wening said between years 2012-2017 there was significant development in the number of lecturers from 34 (25.95%) to 66 (43.14%). The number, however, has not met the minimum requirement of each study programme.
"To meet this requirement, one thing to do is to increase the degree of lecturers to doctorate level," she said.
Wening said they would also encourage lecturers to improve research and publish publications in national and international journals.
"Hopefully, the number of publications by academics can increase on a more extensive level of recognition," she said.
Wening reiterated Faculty of Cultural Sciences was trying to implement affirmative policy for UGM to develop science for the Indonesian society including those on the most outlying, remote and underdeveloped regions. "We hope the affirmative action can be conducted constructively," she said.
Anniversary Scientific Remarks
Meanwhile, professor of Faculty of Cultural Sciences, Prof. Dr. Faruk, S.U., said in the scientific remarks that the spirit of nationalism in Indonesia has been diminishing along with globalisation. He considered that facing third wave revolution, the people and culture of Indonesia may lose control of the changing dynamics.
"They may become the victims of information burst so their subjectivity tears apart. So does their nationalism and even state and nation," he said.
In his opinion, third wave revolution may make Indonesia unable to abandon the long history of upholding nationhood. But with a visionary outlook, patience and control, it can release Indonesia from the shackles of old history.
"Thus, it is important to soon draft a cultural strategy to deal with, resolve, and control such revolutionary changes," he said.
Delivering his scientific remarks titled Nationalism Crisis: A Strategic Reflection, Faruk emphasised the significance of constructing nationalism. Building Indonesian nationalism becomes a cultural reality that has to start from a nationalist government. Building nationalism can also be done by law enactment in fair and indiscriminate manner.
"If nationalism is not addressed well or without visionary outlook, Indonesia will stay put and crisis will re-occur," he concluded.