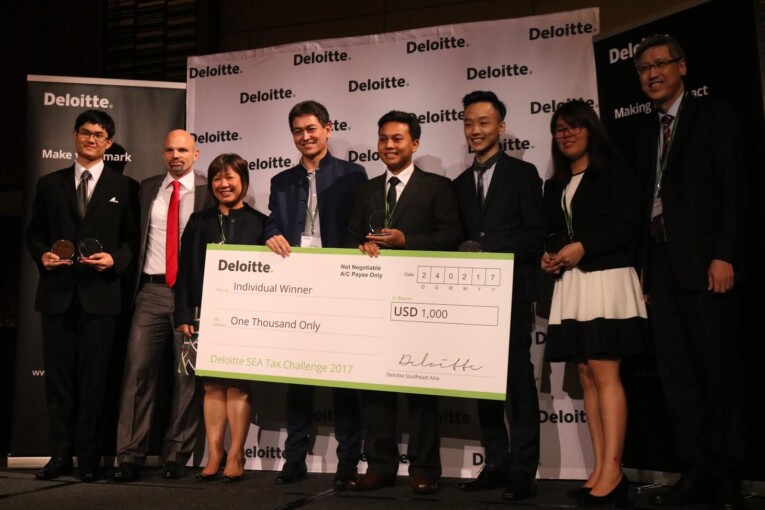 Accounting students of Universitas Gadjah Mada (UGM) have won awards in the Deloitte SEA Tax Challenge 2017 in Singapore. It was Wikan Karis Basutama that won the championship in individual category during the international tax competition. The event last from 23-24 February.
Wikan beat three other finalists from Singapore, Malaysia, and Thailand. Previously during the national competition, Wikan became the best presenter, hence entitled to represent Indonesia at the Asian level competition.
"(We) Didn't expect to win here because we competed with other finalists from renown universities in their countries," he said on Monday (6/3) at Faculty of Economics and Business UGM.
In this competition, all finalists were given a test on taxation and asked to finish it in 90 minutes. Later, they had to present the results to the juries.
"Presentation assessment is made based on contents, visual, delivery, and ability of the finalists to answer the question from the juries," he said.
Wikan appreciated all who had supported him so he won the prestigious competition.
"The success that we made is thanks to the support from family, friends, and all members of academic community at Faculty of Economics and Business UGM," he said.