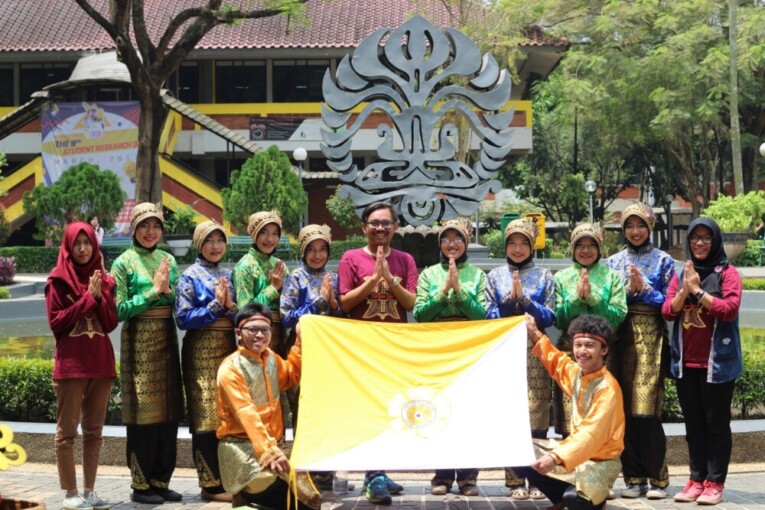 In these past few years, we have heard an issue on Indonesia's average temperature which says that the weather will drastically increase up to 40 degree Celsius, caused by equinox that will happen on March 21. Environmental Climate Expert from Faculty of Geography UGM, Dr. Emilya Nurjani, M.Si. said equinox is a yearly phenomenon in Indonesia. Indonesia undergoes equinox twice in a year, they are vernal equinox on March 21 and autumnal equinox on September 23.
"Equinox is a normal and non-dangerous climate phenomenon. It is different from the heat wave in Africa," said Emilya on Friday (17/3) at Environment Geography Department UGM.
Equinox is a condition when the sun is exactly above the equator. During this time, noon and night periods are relatively same in all parts of the Earth.
"When the Sun is on the zero point of equator, the noon and night periods are same which is 12 hours," said Emilya who focuses on hydrometeorology study.
This phenomenon, according to Emilya, will increase the average temperature in Indonesia. Fortunately, it will not increase drastically. The average temperature in Indonesia is usually between 26 until 23 degree Celsius.
"During the equinox, the average temperature will increase with the highest temperature of 33 until 34 degree Celsius. The highest temperature in Indonesia was 36 degree Celsius which happened in East Java several years ago," she added.
Therefore, Emilya appealed society to not panick and worry about the equinox. Even so, she suggests the society to anticipate the increased average temperature so that it won't affect their health.
In different occasion, Nutritionist from Faculty of Medicine UGM, Dr. dr. Emy Huriyati, M.Kes. said the society has to prepare against the increase in average temperature which can cause dehydration.
"We have to drink minimal 8 glasses of water per day or it depends on the body needs. If we are often exposed to hot air, we have to increase the water intake to prevent dehydration," said Emy.
If we do not anticipate it, dehydration can decrease our bodies' immunity which can make us become vulnerable to diseases. Dehydration can cause infection in our bodies, such as laryngitis, bladder infection, etc.
"Therefore, it is important to maintain our health by maintaining balanced nutrition consumption," she added.
According to Emy, human body needs to adapt with environmental changes. Not only with hot weather, but also the cold one. When the environment changes, human should adapt with it.
"The most important thing to do is maintaining the food intake, such as carbohydrate, fat, protein, mineral, as well as vitamin to keep our body healthy," said Emy.