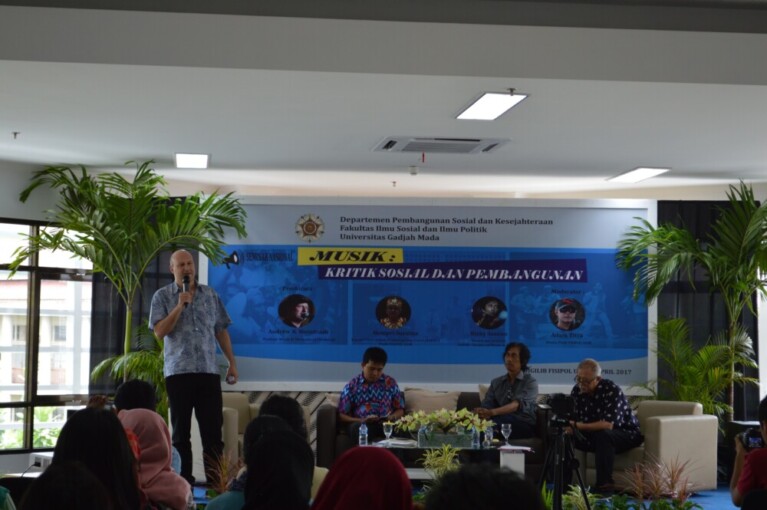 Vocational School UGM has established cooperation with cellular mobile operator, Telkomsel, to make synergy between creative programme and curriculum. The ccoperation was signed in a Memorandum of Understanding (MoU) on Wednesday (5/4) at the School between Dean of the School, Wikan Sakarinto, S.T., M.Sc., Ph.D., and General Manager for Sales of Telkomsel Central Java and Yogyakarta Region, Djony Heru Suprijatno, witnessed by academic community members.
The cooperation comprises internship for 400 students through the Telkomsel Fun Internship Program, We Challenge Youth Project, and special applications support for entrepreneurship course to develop student's ideas and innovation.
According to Wikan, the cooperation would open ways for the students to improve capacity and skills as well as good career. Wikan hoped in the near future the MoU would be realised into programme beneficial to Vocational School students.
"We have to be engaged in making contribution to the creation of excellent human resource as we are still left behind in terms of HR quality than other countries. UGM Vocational School, however, cannot do it by itself so we need to cooperate with our stakeholders," said Wikan.
Djony Heru encouraged the students to make use of opportunities that are open through this cooperation to enhance the required skills for job market. "We want the young people of Indonesia not only become consumers but also producers. We will try and facilitate on what aspects of HR development in the School," said Djoni.
He hoped in the future there would be more UGM students from any disciplines to be able to join their internship programme.He added that soft skills are an important value as well as academic skills.
"Graduates have to prepare themselves in terms of academic and soft skills. Try to be different so that you can shine among job applicants," he said.