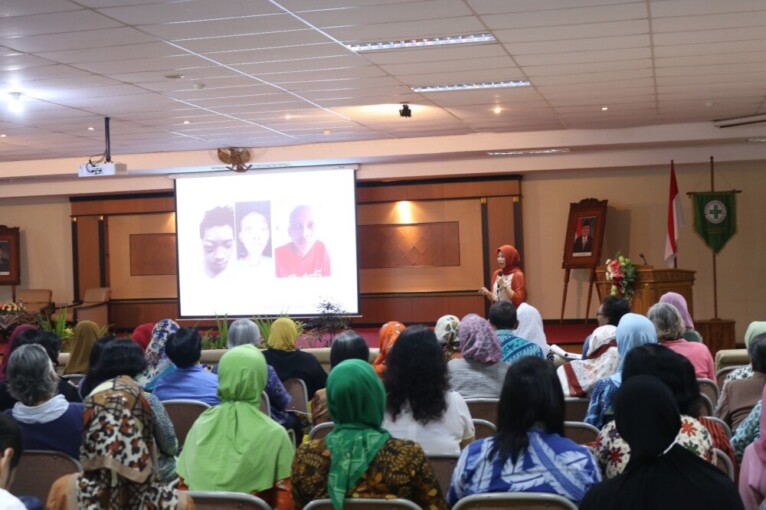 Centre for Anti-corruption Studies of Faculty of Law UGM (PUKAT FH UGM) strongly condemned all kinds of terrors addressed to the Anti-corruption Commission (KPK), including the recent case on KPK investigators, Novel Baswedan. PUKAT FH UGM has urged President Joko Widodo to immediately instruct the National Police to resolve the incident. PUKAT FH also encouraged the KPK to give protection to its staff.
Speaking to reporters, researcher from PUKAT FH UGM, Hifdzil Alim, S.H., M.H., expressed his shock and disbelief of the barbaric attack that had happened. Hifdzil presumed the terror was an act of counter-attack from the corrupters to anti-corruption measures.
"I assume that this is not a common attack. This has been designed and planned before to weaken anti-corruption measures," said Hifdzil on Tueday (11/4) in the office of PUKAT FH UGM
In the same place, Eko Riyadi, S.H., M.H, executive of the Centre for Human Rights Studies of Universitas Islam Indonesia, said the terror against Novel was a form of attempts that are being orchestrated to weaken the KPK. Eko explained attacts on the KPK do not come only in the form of laws and regulations, but also physical attacks such as the one experienced by Novel.
"What has happened to the KPK is a perfect form of weakening attempts, starting from the seemingly civilised weakening attempts through legal mechanism up to barbaric and brutal acts that damage someone' s physique," Eko said.
Another response was said by Hasrul Halili, S.H., M.A, representing Centre for Legal Consultation and Aid of Faculty of Law UGM. Hasrul assessed there were possibilities that the attack on Novel was the combination of terror acts being perpetrated by the corrupters. According to Hasrul, this combination emerged due to the long series of events, such as the state ignorance of previous incidents, particularly on anti-corruption activists, that have not been fully resolved. Thus, he saw that the state has to be held responsible and need to act because the form of terror inflicting Novel has surpassed normalities.
"The result is that they (those that terrorise anti-corruption activists) get bolder in making attacks, even directly terrorise an investigator that becomes the front guard of anti-corruption measures," said Hasrul.