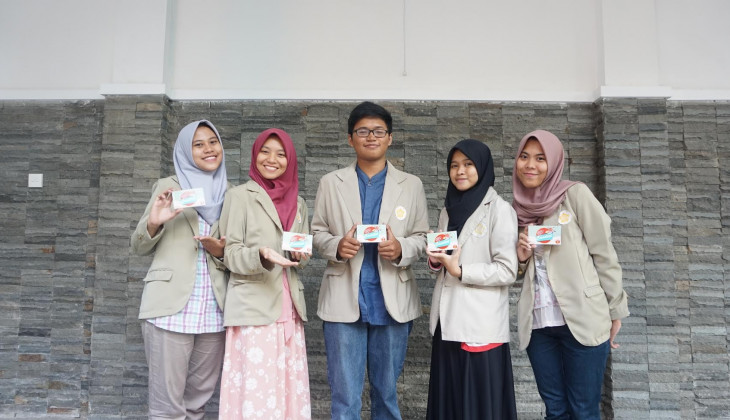 Students of Universitas Gadjah Mada (UGM) have made low sugar candies which will not cause obesity. The candy named as Candiet is also safe for people with diabetes as well as preventing the emergence of dental plaque because of its low sugar content.
"The candy will not make you fat due to its low glycemic index. Candiet is anti-obesity candy," said Asa Salsabela Arianti Wijayanti, one of the team members that develops Candiet candy on Wednesday (10/5) at UGM.
Asa explained Candiet has low calories as it is made of low calory ingredients such as FOS, gelatine, sorbitol, and karagean.
"The calory level of Candiet is almost 1/100 compared to regular candies," said the student of Pharmacy.
Along with fellow students Uliya Ita Rahmita (Pharmacy), Denia Pramudiah Andani (Health Nutrition), Kamila Muyasarah (Medical Education), and Hibatul Ghazi Zulhasmi (Electrical Engineering), Asa developed the candy in the Student Creativity Programme for Entrepreneurship.
The positive character of this candy is that it will not create dental plaque due to the use of sorbitol in it. Sorbitol is a type of sugar that is hard to be fermented by bacteria, so it prevents demineralisation and reduces dental plaque risks.
Kamila added Candiet contains soluble fibre that helps the slowing and reducing of sugar and cholesterol absorption in the intestines. The fibre is also beneficial to digestion.
Currently, Candiet comes in a gummy of three variants, mint, lychee, and strawberry, coming in a 18 gram package that contains 15 candies. They sell for Rp10 thousand each.
"Temporarily, we do the marketing by Instagram: candiet.id, Facebook: Candiet, and WhatsApp: 085743419027," she said.