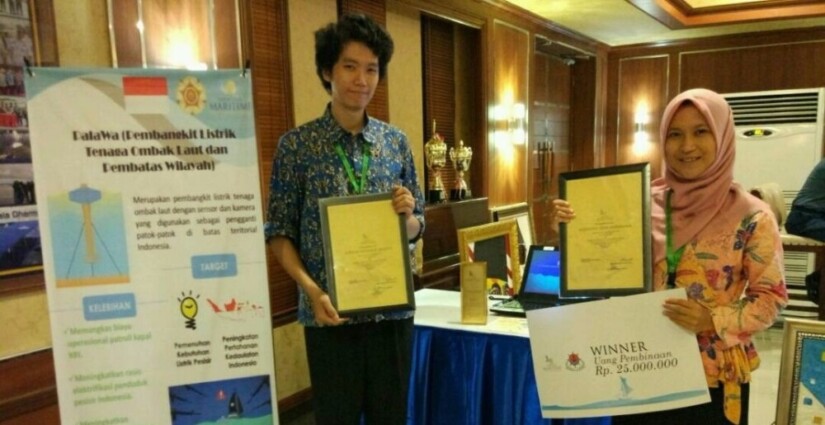 UGM students succeeded to develop a prototype of sea wave power plant and territorial boundary (PalaWa). The students are Aqidatul Izza Poernama and Ayrton F., students of Engineering Physics, Faculty of Engineering, Universitas Gadjah Mada.
Aqidatul Izza said PalaWa is a sea wave power plant which can be utilized to supply energy for coastal areas which have no access to electricity yet. It is equipped with movement sensor and surveillance camera. Therefore, it can be used to record ships which cross the territorial waters of Indonesia.
"PalaWa also can be functioned as a replacement for water territorial boundaries of Indonesia," said Izza on Monday (15/5) at Faculty of Engineering UGM.
Izza said there are many issues arising because of the unclear, broken, and loss of water territorial boundaries. Therefore, the students make a design of PalaWa as a replacement for the territorial boundary which is easy to see. The design is expected to be the sign for each ship which crosses the boundary.
The innovation which is developed by the two students not only becomes the solution for Indonesia territorial sovereignty but also the implementation of renewable energy resources. Moreover, it became the first winner of Maritime Youth Competition recently.