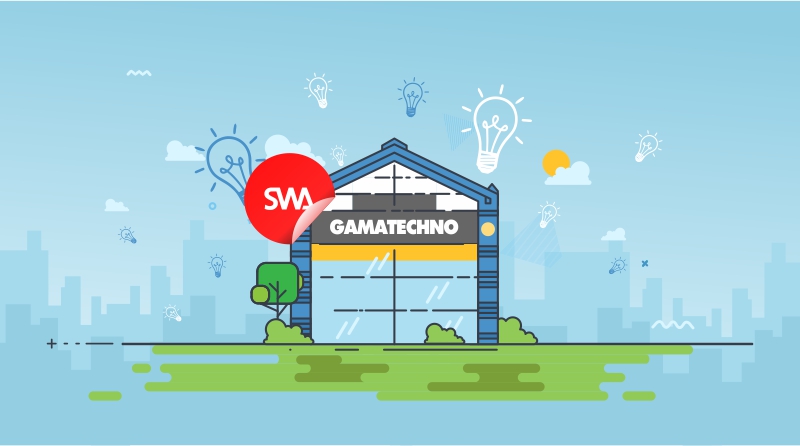 For the first time, holding company and investment of Gama Multi Group UGM, PT Gamatechno Indonesia, has been elected among 25 Most Creative Companies 2017 for the category of public companies, according to SWA magazine research. Other big companies in this titles are PT KAI, PT Telekomunikasi Indonesia (Indiehome), PT Pertamina Lubricants, PT Cakrawala Andalas Televisi (ANTV), PT Astra Daihatsu Motor, PT Net Mediatama Televisi (NET. TV), and PT Insera Sena (Polygon).
"We have entered our products into national competitions for some time. But to receive an appreciation, this is the very first time, indeed," said director of Gamatechno, Muhammad Aditya A.N., on Wednesday (17/5).
SWA magazine assessed that Gamatechno is one of companies that has the ability in innovation and creation in terms of business product and process. According to Aditya, this achievement brought pride to the company that was established in 2005.
Asked about Gamatechno's points of excellence, Aditya said what differs them was the innovation as a developer of smart city. Some of Gamatechno products which are new innovations are the eTicketing Trans Jakarta and Trans Jogja, NAXI apps for online taxi services, and smart campus of Gamatechno that has been applied at several universities in Indonesia. SWA magazine sees Gamatechno as one company that represents Information Communication Technology (ICT) business.
"Since 2014, we are one of initiators in Indonesia that raises the theme on smart city because we had seen the mobility towards it. Hence, we aim to be more specific on that direction," he said.
In the past few years, he said, Gamatechno focused on the development of 4 main sectors, education, public services, transportation, and lifestyle. This is what makes it different from others that are still partially focused on one certain area.
Awards from SWA magazine are a prestigious recognition for companies that make continuous innovation and creativity with consistent performance. Aditya hoped that Gamatechno could extend its coverage and quality to be more contributing to national development, especially the development of product and solution in IT for various sectors.
"For the long term, we target in year 2020 to be the market leader in smart city development. For short term, we would enhance our position, for instance in public sector services for integrating MRT and LRT currently being developed in Jakarta," he concluded.