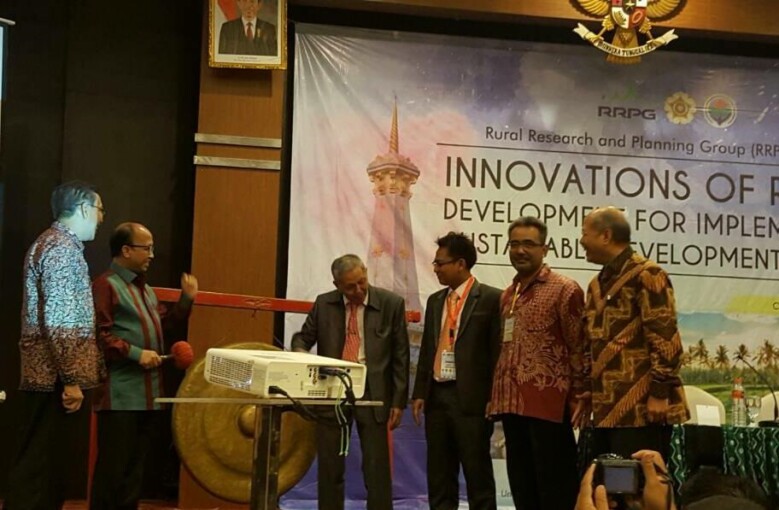 Four students from the Faculty of Law, UGM, had the opportunity to compete in the Willem. C. Vis Arbitration Moot Court Competition which was held by United Nations Commission on International Trade Law (UNCITRAL) in Vienna, Austria, from 8 until 13 April 2017. In the competition, the UGM team teached the top 64 teams out of the 340 teams who competed in the International Round.
"From 340 teams, there were many leading universities which were able not reach the advanced round or the top 64, including Harvard University and Oxford University. We are very grateful because it is our first achievement from federate Willem C. Vis in CIMC," said the Leader of the UGM Delegation, Ardhitia Prawira, on Thursday (18/5).
Besides Ardhitia, the other UGM delegates were Rininta Ayunina, Fidelia Yemima Jabanto, and Randy Abirawa. They were supervised by their seniors who also came from the Faculty of Law, namely Naila Gadiza Andriana Sjarif, and Rizki Karim.
The Willem C. Vis Arbitration Moot Court Competition is an international court simulation competition which uses arbitration between a company from a nation and another company from another nation. This competition's system consisted of two parts which were memo making and oral rounds.
"Before competing in Vienna, we had to write an argument in a memorandum. Then in April 2017, we competed in Vienna which comprised oral rounds," said Ardhitia.
Ardhitia said that in this competition they had to compete with various prestigious universities including Belarusian University in Belarus, Marburg University in Germany, Queensland University in Australia, City Law School London, as well as University of Sao Paolo Largo San Francisco in Brazil.
Nevertheless, she admitted they were confident because they had acquired the Finalist and Highest Scoring Team in Indonesian Pre-moot for Willem C. Vis 2017 which was held by a law firm, Hadiputranto, Hadinoto and Partners, and Assegaf, Hamzah, and Partners. In the final, which was held in Vienna, this team also succeeded in making another achievement. They were in the top 64 and the UGM delegates also acquired Honorable Mention Team Award for Frédéric Eisemann Award Team Orals as well as an Honorable mention for individual oralist award or Martin Domke Award for Individual Oralist which was given to Rininta Ayunina.
"We would like to extend our gratitude to our parents and lecturers of the Faculty of Law UGM as well as related parties who have been directly and indirectly involved in our achievement," said Ardhitia.