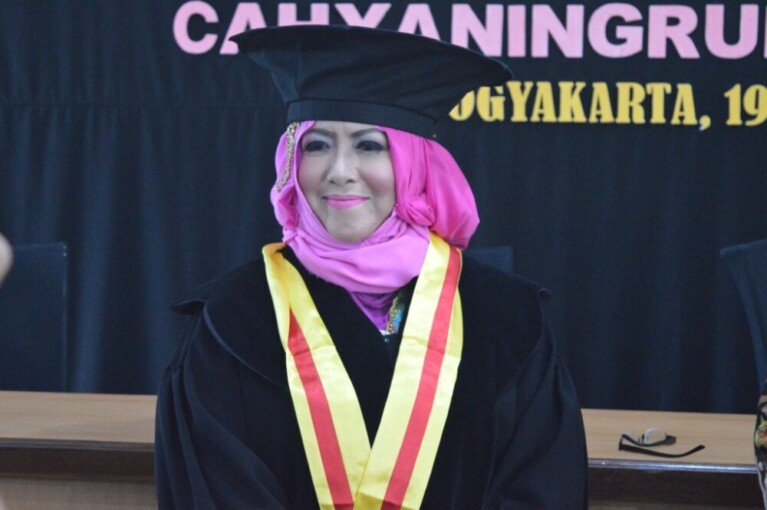 Malay Chinese literature from the Dutch colonialism period has actually significant roles in Indonesian literary development. But the colonial policy as well as racism of the era had instead marginalised it.
"The contribution from Chinese descendants in Indonesia literary development, especially modern drama, was very important. The works of such descendants were the pioneer of plays in that era and contributed to the modern Indonesian plays," said Cahyaningrum Dewojati in her open doctoral promotion on Monday (19/6) at Faculty of Cultural Sciences UGM.
In the pre-Indonesian times, she said, Malay Chinese drama had often been written, published and performed on stage long before the Bebasari drama in 1926 written by Rustam Effendi that is considered as the first modern drama of Indonesia of the Balai Pustaka era.
"But the fact was that many Malay Chinese drama had been published and performed earlier since 1912," said the lecturer of Indonesian literature.
Despite their contribution to the pre-Indonesian or colonial literature, these were never published by Balai Pustaka because they were seen as below the standard. Cahyaningrum, said this decision was related to the assumptions of rascism.
In her dissertation entitled Malay Chinese Drama before Independence War 1912-1937: a Post Colonialism Study, Cahyaningrum discused issues such as identities of being Chinese that is constructed in the Malay Chinese drama by the writer, as well as social, political, and cultural situation that are reflected in their works.
Explaining the relations of Malay Chinese as the occupied community in the Dutch Indies, she picked up the idea of Babha on the relation between the occupier and the occupied that are not always complex, contracting, and ambivalent.
"The Chinese descendants in this study are placed as the one that is controlled in the context of Dutch citizenship law under the control of the colonial government," she added.
She said that the Malay Chinese drama written by Chinese descendants in Indonesia during the Dutch colonialism between 1912-1937 was categorised as hybrid literature. Hybrid patterns reflected in the drama were the result of encounters and frictions among the writers with various cultures, ethnic groups, and social class.
Further she explained patterns or characteristics of the hybrid in the Malay Chinese drama, for example, how the drama showed the ambivalence of the writer towards Dutch colonial government and the native people. There was also the dynamics of struggles and negotiation between cultures and how the Malay Chinese drama became the embodiment of vocalisation of Chinese descendants in Indonesia.
"The encounter of the Chinese descendants and other cultures in Indonesia during the Dutch colonial era often caused identity struggle among the descendants," she said.