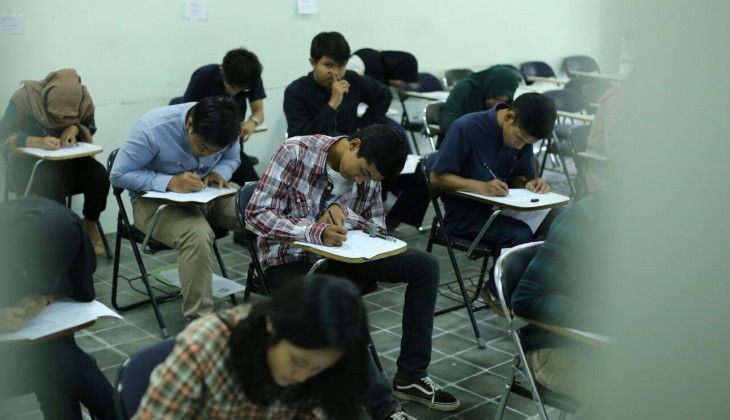 As many as 7,041 participants joined the second batch of Written Test for Universitas Gadjah Mada's Vocational School. There were 3,819 participants enrolling in science-technology category, 2,880 Socio-humanities category, and 342 mixed category.
The participants sat for the test at UGM on Saturday (8/7). The test ran in 17 rooms all over UGM. Dean of Vocational School, Wikan Sakarinto, S.T., M.Sc., Ph.D., said this test was the final selection of students admission for the School. Previously, the first batch of admission was done on 21 May 2017 and results were announced on 16 June 2017. This time, the seats allocation is 683.
"The result of this second batch test will be announced on Friday, 14 July 2017," he said.
Wikan explained UGM Vocational School is an expertise education equal to polytechnic which is managed by Universitas Gadjah Mada. The School organises all diploma programmes at UGM.
Established on 27 October 2009, the School currently offers 27 study programs.
Apart from offering Diploma Three programme, the School also admits new students through its Diploma Four (D4), which consists of Development Planning of Regional Economy, Midwifery, Heavy Equipment Engineering, Civil Infrastructure Engineering, and Network Technology.
In the long run, said Wikan, the School would establish more Diploma Four study programmes, gradually the Diploma Three will be eliminated to catch up with the need of qualified diploma graduates. "We plan to open as many Diploma Four programme as possible and Applied Sciences for Graduate School," he concluded.