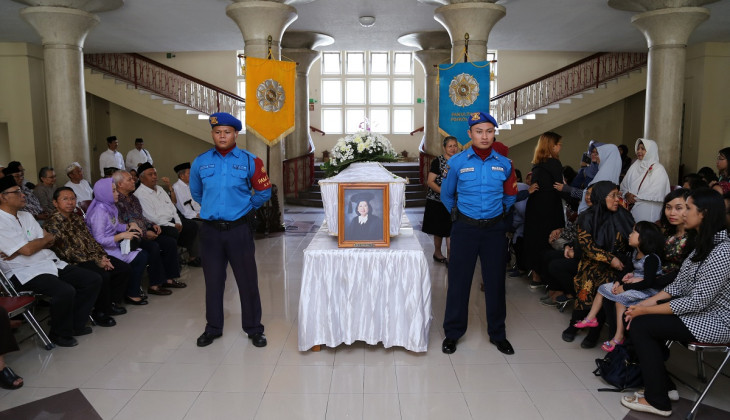 Universitas Gadjah Mada has grieved once again. One of its best sons, Prof. Dr. Amitya Kumara, M.S., passed away on Thursday (31/8) at Panti Rapih Hospital. She was a professor of Faculty of Psychology UGM.
In the last respect ceremony done at the Balairung UGM on Friday (1/9), Chair of UGM Board of Professors, Prof. Dr. Ir. Putu Sudira, M. Sc., said that Prof. Amitya during her life had contributed many thoughts in educational psychology, especially child education. In her professorship inaugural speech titled honing the Reading Skills of Children on 27 May 2010, she said reading and language skills were the key to academic success, so the right learning method for children was important according to their ability and character.
Putu added the late professor was very active in quality assurance enhancement at the faculty and university levels. According to Putu, she had always showed high spirit even when her health was deteriorating,
"Prof. Amitya was a learner and education fighter that should become our role model," said Putu.
Representing UGM academic community, Putu in his speech extended condolences to the family and Faculty of Psychology. "We pray the deceased would earn the most noble place in the after-life while the family are strengthened to sustain her work," he said.