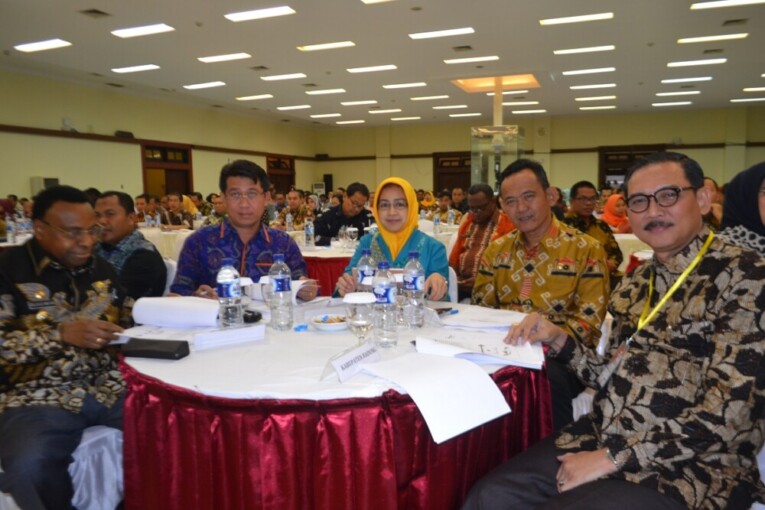 Forestry student of Universitas Gadjah Mada, Serena Pynta Phenomenon, is one of Indonesian delegates to the 45th International Forestry Students' Symposium (IFSS) in South Africa. IFSS is the biggest annual even run by International Forestry Students' Association (IFSA), the only independent forestry student organisation in the world with 87 local committees that are spread in over 40 countries.
Each year, UGM's IFSA Local Committee sends its delegates to represent Indonesia in the international event. The 45th IFSS is run by five local committees of South Africa including Nelson Mandela Metropolitan University, Fort Cox University, University of Pretoria, University of Stellenbosch, and University of Venda. This time it is themed Practicing Forestry in a Diverse Environment: Siyaphi (where to from here). As many as 121 delegates from 48 local committees and 32 countries joined it. The agenda of the symposium from 2-17 July 2017 included general session, workshop, presentation of paper and poster, public lecture, field and cultural visit and international night.
In the symposium, Serena presented a scientific work which was produced along with fellow students, Alnus Meinata. The paper is titled City of Philosophy: Evaluation of Yogyakarta Philosophical Axis based on Tree Architecture and its Philosophy towards UNESCO World Heritage. The research is part of research of Atus Syahbudin, S.Hut., M.Agr., Ph.D. on the type, architecture and philosophy of tree in Yogyakarta philosopical axis that is funded by Faculty of Forestry UGM.
"The research aims to introduce and evaluate the concept of architecture and philosophy of tree that is one part of City of Philosophy that had been proposed to be UNESCO World Heritage on 14 Maret 2017," said Serena on Thursday (7/9).
Serena joined all IFSS agendas, including general session where it reported its works from the past administration, working plan and strategies for next year, and change of administrators. Serena has been elected Liaison Officer for IFSA professional partner, Center for International Forestry Research (CIFOR) that is based in di Bogor.
Serena opined that the role of young people as agent of change in the global arena cannot be realised to the maximum if not supported by good communication and networking. "I hope there will be more opportunities and support for the Indonesian young people to participate in international events, particularly in forestry area," Serena stated.