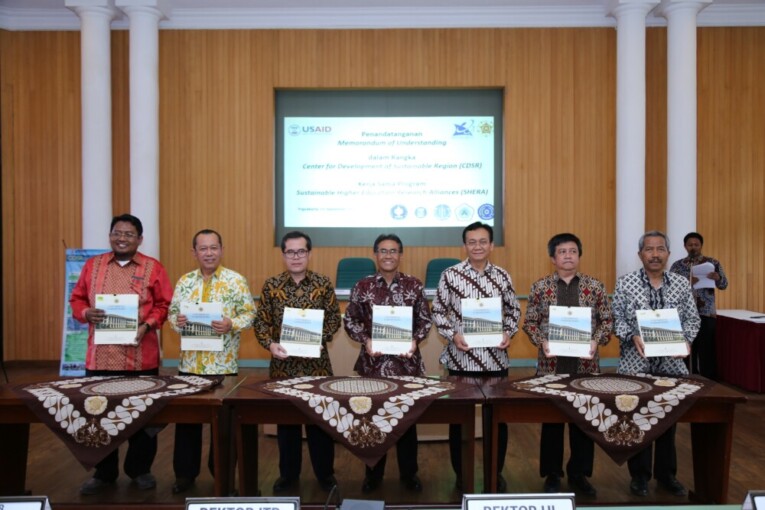 President Joko Widodo receives KAGAMA (Universitas Gadjah Mada Alumni Association) member card. The handover of KAGAMA Card was directly done by the Head of KAGAMA, Ganjar Pranowo, after the Limited Cabinet Meeting at the President Office on Tuesday (12/9).
According to Ganjar, the handover of KAGAMA Card was given to President Joko Widodo due to his capacity as an alumnus of Faculty of Forestry UGM. He started his study in 1980 and graduated in 1985.
"I said to President Joko Widodo that KAGAMA Card has many benefits, one of them is discount opportunities," said Ganjar.
The handover of KAGAMA Card obtained a positive response from President Joko Widodo. In the event, Ganjar was assisted by Secretary General of KAGAMA, AAGN Ari Dwipayana.