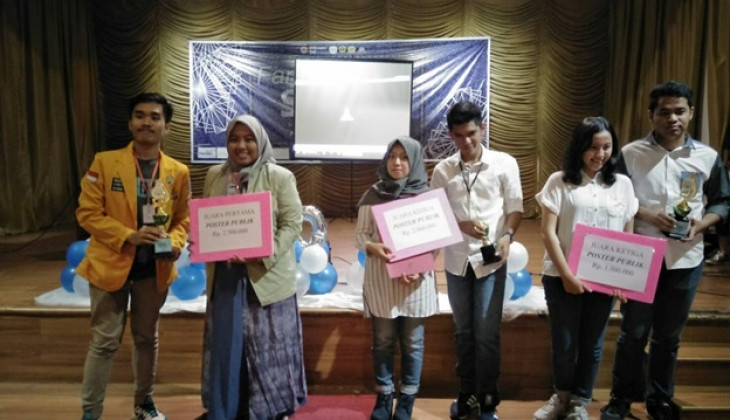 A team of medical students from UGM has won the first place award in scientific competition, SPORA 2017, which was held at Faculty of Medicine of Universitas Sriwijaya in Palembang, South Sumatera, from 5-8 October 2017.
The competition was attended by hundreds of participants from medical faculties across Indonesia. It competed categories such as public poster, scientific poster, educational video, scientific writings, and medical competition.
The UGM team with members Annisa Nurul Pratiwi Sudarmadi and Likuidita Yona Ramadini has won the first place award in public poster category, entitled Protect Children from Diarrhoea Smartly.
"The competition runs so strongly and we did not expect to be the finalist, let alone the winners," said Annisa on Tuesday (17/10) at Faculty of Medicine UGM.
Annisa explained in the competition she and her fellow team members were campaigning on the danger of diarrhoea in children that is caused by rotavirus and preventive efforts. These include the injection of rotavirus vaccines.
"Rotavirus is the main cause of diarrhoea in children that can be fatal," she said.
The disease caused by rotavirus, said Annisa, was not preventable just by maintaining hygiene. Effective prevention can be done comprehensively through PINTAR (smart) programme they had initiated. PINTAR is the acronym of rotavirus vaccine, initiative for healthy breakfast preparation, regular breastfeeding and MPASI for the first year, suggestion to the child to wash hands regularly and routine control at the doctor.