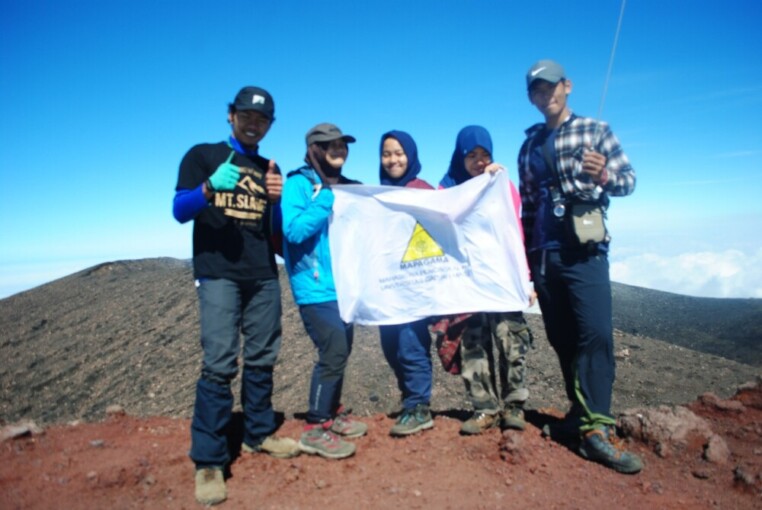 Nature enthusiasts of Universitas Gadjah Mada (Indonesian acronym: MAPAGAMA) holds an expedition to Mount Inerie which is known as Natural Pyramid in Flores, East Nusa Tenggara, in an expedition named as Gladimadya Tanah Bajawa.
The expedition is held for three weeks since October 16 until November 5, 2017. This event is purposely held as a part of an advanced education for junior members of Mountain and Forest Division of MAPAGAMA.
Andoyo Respati F., Secretary of MAPAGAMA, said in this event, MAPAGAMA team explores Mount Inerie which is 2,245 m above sea level and it is the highest volcano in Flores. The expedition is joined by 7 junior members.
"The mountain climbing starts from the west side through Watu Village which is a traditional village in Flores Island and will descend through Watumeze Village," said Andoyo.
During the expedition, the team also holds research activity in Bena Village which has 9 tribes. In addition, they perform community service and environmental education in Bena Village and Bena State Elementary School.
The seven junior members who join the expedition are Hanif Nur Hassan Al Faruqi (Animal Health Science, Vocational School), Ajun Evy Nugraha (Mechanical Engineering, Vocational School), Deswita Ayu Wandira (Anthropology, Faculty of Cultural Sciences), Alfia Municha (French Literature, Faculty of Cultural Sciences), and Sheila Fita Anjani (Faculty of Philosophy). They are assisted by two senior members, Ria Verentiuli (Tourism, Vocational School) and Michael Warren Akyuwen (Faculty of Law).