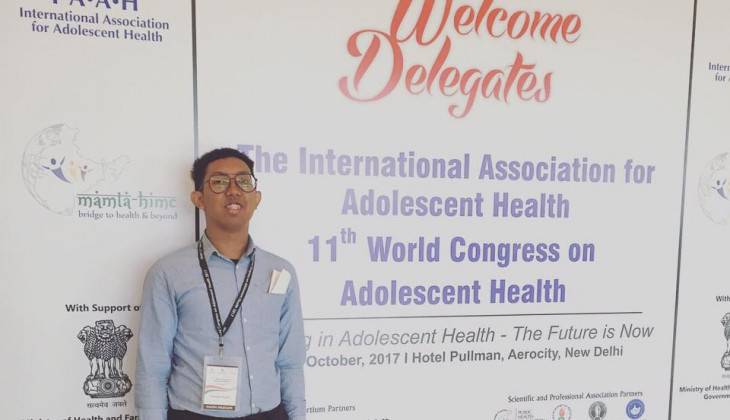 Irvandias Sanjaya, Psychology student of UGM, has participated in The 11th World Congress on Adolescent Health (IAAH) in Aerocity, India, from 25-29 October 2017.
"I earn a full scholarship from MAMTA Foundation that collaborates with Indian Health Ministry to be able to participate in this congress," he said on Wednesday (1/11) at UGM.
Irvan said around 1,000 participants from around the world joined the congress. For four days, the participants who are academics, businessmen, governments, and the media joined the event that is hosted by Ministry of Health and Family Walfare Government of India in collaboration with MAMTA Foundation.
"The congress is divided into two categories, delegate and youth delegate. I joined the youth delegate," he explained.
In the congress, Irvandias and other team members raised the theme of Adolescent Heath in Humanitarian Setting to draft a solution related to efforts for the right of physical and mental health of the youth.
"I'm proud to be able to take part in this event and make contribution to it," he said.
Irvandias said he learned many experiences from joining the congress. Apart from opening new insight and knowledge on the health of the youth, it also encourages contributions to building and realising equal health for all young people.